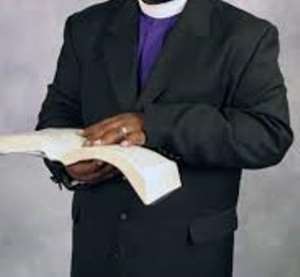 The title of this piece can be bewildering. It is an accurate title that has the tendency to confuse.
There are few things that have been observed by some Christians who pay attention to how God must be served.
It is very accurate, and one will not be confused as a drunk if he made a statement that some men and women of God in Ghana are ARROGANT. Men of God guilty of these are mostly those that "own" a church and the regulars on TV and Radio. Some tend to be very arrogant and do exactly opposite of what Heaven wants to hear. Some of them talk as if the whole world is like a glass or an egg of which they can smash it when provoked. It is like God rather takes instructions from them and not the opposite.
Before I continue, let me be clear to say that I may not be the perfect example of a Christian, but I believe with the right feeding of the gospel from these men of God I will get there, If I am not starved, chocked or food poisoned with the way some are feeding us of the Gospel. I am also aware of the scripture that says we should not touch Men of God. What if I am also writing this piece under the anointing of God anyway.
Some pastors walk with the entitlement mentality as if they are the best thing that ever happen to humanity after Jesus Christ. The leader, and Savior Jesus was none of those. HE was humble to death.
It is clear from the Bible how Christians must 'appear, sound' like- by deeds and words. Christians have come under attack worldwide. Some of these accusations are the prophesy of persecution as stated in the Bible. Many of these persecutions are also as a result of how Christians are living the Christ in the face of the world. Self- called and self-inflicted persecution.
People are not persecuting Jesus Christ or the Gospel. The problem rather is the spokesmen (Christians) of the Gospel. We are not representing God very well. Jesus lived a very simple life whilst on earth and if HE existed in flesh today he will still live the simple life on the face of this fast moving Land cruisers, private jet, mansions etc. Jesus admonished us that we should not set up blasting speaker when the left hand does something, the right hand must not know. But what do we see today? He prayed, starved and cried with the word that all men must be one, but some Christians behave as if that portion of scripture is not in the Bible anymore.
Some Ministers, church leaders, evangelists, apostles seem to have forgotten the reasons for their calling, that is, if the calling was from God in the first place. Christians have been given the paramount ministry but how far is it? What percentage of the annual budget goes into Evangelism? Don't we spend most of the budget on projects and infrastructure? Don't we have a fund for a certain building? After which comes the need for the church hall, comfortable chairs for the few church leaders who must sit on a more comfortable chairs? etc. I am not dumb enough to suggest these are not needed. I am not against infrastructure per se, but priorities please!!!
How do people give? Have we taught them properly what the word of God teaches on giving wholeheartedly, or we come up with tricks to get them to give? Don't we take more than two offerings in one Sunday?The regular one, the special one, the one for only tall people, short people, people with a moustache, etc. As the leaders continue to ask the congregation to give, what about they themselves? Our Lord Jesus was what the people looked up to for both physical and spiritual things, but this is opposite today. Yes, I do agree the minister and the 'first lady' (where from this title anyway) should appear decent and nice, but it all has to be done in modesty.
Sheer flaunting of 'prosperity' by the clergy and family whilst members of the laity starve is no gospel. That is not the teachings Christ preached, and died for. Let's just consider a woman who lives quite a distance away from the church. She doesn't have much, but she is always determined to put 'something' in the offertory bowl or basket. It would have been nice for her to take a taxi to church, so they avoid the sun and the attendant sweat. But doing so would mean no money for the offertory bowl. So if such an individual endures this with such a motive, is it alright for the minister to use the money for two or three different luxury cars? Is it alright for the minister to live a life of opulence and attribute that to the blessing of the Lord? Without checking with the Lord, we tell people we are going to heal them and when they don't get healed, we accuse them of not having strong enough faith.
And lest I forget, fondling of female genitalia in the name of healing has no place in the Gospel of Jesus Christ either. Isn't it interesting that such incidents always involve a self-styled 'pastor' running a one-man show? And why do our people subject themselves to such humiliation? Well that is for another day!
Church music or what is popularly referred to as 'gospel' music is almost unidentifiable now. There is such a thin line between that, and what is produced and sang elsewhere(outside the Church). But when you question this, you will be told that to reach the generation of today, church music must conform to what the youth would identify with. So that instead of going to the club to listen to the 'beat' they can come to church and get the same 'beat' Well, I thought the Church was supposed to influence the world and not the other way rounds. The Lord Jesus said we should come as we are, but once we come in, the church is supposed to influence us.
There ought to be a difference, in everything including music. I don't pretend to be extremely spiritual or anything.
For me, these and many other factors are driving people away from the Church. We may not appreciate this very much, for in Ghana it is still 'fashionable' to go to church on Sundays. Elsewhere, the situation is different. The frightening thing is that since we decided to become more and more like the 'world' to draw the 'world', the 'world' is beginning to lose its respect for the Church. And this is because the 'world' does not see the difference anymore! We need to go back to the pure simple gospel of our fathers. Let's just endeavour to do as Christ did and that's all that is required.
Isaac Bawuah
[email protected]