No One's Salary Is (Or Will Ever Be) Enough: Stop This Rambo-Style Extortion And Serve With Integrity!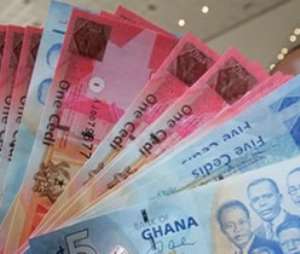 Some months ago we went for my sister's graduation at Cape Coast Technical University. My mood (and I'm sure that of my family) was that of elation. Sister had finally graduated against the odds. But some officers wouldn't let me enjoy myself. These officers in black uniform, whose 'order from above' (it seemed) was to frustrate anyone they pulled over, wouldn't let me enjoy the moment.
It didn't appear they were there to enforce any law. They had a budget and some revenue mobilization plan. Upon returning from the journey I wrote on my Facebook wall:
"Hey you Mr. Policeman! We're not blind and daft; we see you. You lurk at interesting spots on highways with some device (which I doubt works accurately). And your mission, it seems, is to swindle unsuspecting drivers. Your 'ears are too hard' and you have no shame. How much paycheck would have you serve with integrity?"
I don't know if I'm the only one that finds this treatment frustrating. The judgment of these men is clouded. In a video going round on social media, a senior officer or 'police tutor' (not sure if that's how they call them) and some men I would believe were recruits agreed that the 'perception' of Ghanaians that they were "extortionists, thieves in uniform, ungrateful, rapists" and so on was true. How on earth? They said yes to all the counts of perceptions and allegations!
Pauline Anaman once wrote on her wall that:
"I hadn't committed any offense. I did not intend to commit any offense. I pulled over out of respect for him: a law enforcement officer in uniform. I can't believe what happened to me 5 mins ago. I can't believe that this police man had me pull over just to say I should organize indomie for him. I feel very heartbroken because, among other things, Ghana is hard. That's the reality. And this happens in spite of the chance that I may be a member of Tiger Eye. Something is fundamentally wrong."
Pauline was very worried to the extent that she wrote on her wall again that: "There are people in our society whom we must treat well by all standards for our own good. Government has a pivotal role to play in this. The police and public security agencies hold our safety individually and nationally...." (I've truncated the post to fit the context in which I'm writing). She continued that: "We have a social contract with government to treat these people well for our own good and safety. It's 4:59 am, and there are two things on my mind:
1. Thomas Hobbes' Leviathan and
2. The police man who stopped me yesterday to tell me he was hungry and that I should organize indomie for him. I'm still sad. On no.2, I know it could be an emotional abuse tactic of the police man. But what if it's not?"
My comment was simple and straightforward: "My dear it is [an emotional abuse]... emotionally blackmailing everyone to think they are under incentivized. They just lack integrity; they think everyone has money but them. They think the privilege they have with the uniform gives them the right to do anything including extortion. I've been pulled over severally for trivial issues. And as if they are there to enforce any law all they do is extort money from unsuspecting people.
One officer told me some time ago that I was approaching town and speeding at 88km/ hour (per some device he showed me which did not look operational anyway). He said to my face that when if I'm processed for court I would be fined 480 cedis. But he could dash me 280 cedis so that I paid 200 cedis for him to release me.
He wasted my time until my sister who was behind me on the journey came to talk to them. They scanned her roadworthy certificate and claimed it was fake (one of them admitted he knew where those fake certificates were produced). She called her husband to speak to them and upon long talks it boiled down to one thing - we should bring 'kooko sika' before we were discharged. And they took the money shamelessly.
On my way back I was pulled over again for over speeding while approaching town at 60km/h. And the story was same. They seized my license and asked me to give them 'something' before allowing me to go. That old man shamelessly extorted 10cedis from me. They just lack integrity. As Warren Buffet notes the first two (intelligence and energy) will kill without the last one (integrity). I wish they hear us.
No one's salary is (or will ever be) enough to meet all their needs. So why do officers in that supposed noble service think that the general public (whose taxes pay, clothe, and accommodate them) owe them anything extra.
The single spine isn't enough for you; the various exposés appear neutral to stopping your corrupt practices; several lawbreakers have passed your checkpoints and highway patrol teams because you're interested in 'coins' than law enforcement; and you seem to want to be tagged 'thieves in uniform' forever.
The earlier the leadership nipped these shameless misconducts the better for all of us. I mention leadership because the problem seems to be a top-down one; not bottom-up. I heard one of them (in my last few month's ordeal) say that "that sergeant sitting in the office, what would be our mission here if everyone calls some senior officer for them to release him or her? (I've transcribed and quoted, he said this in Twi)"
Sometimes I wonder what they do with money such that they could sacrifice everything for denominations as paltry as 5, 10, and 20 cedis. Hi there, Mr Policeman! You shouldn't forget that you were once a civilian before joining the service; and you will again revert to civilian (that is if you don't die in the line of duty). Simply serve with integrity.
Mustapha Bin Usman
The author is a writer, entrepreneurship expert and coach, entrepreneur, farmer, trainer, and teacher. You may contact him via email: [email protected] or on Mobile/ WhatsApp: 0246134798 or visit his Facebook page: https://www.facebook.com/theusmanconsulting/