Our Prez Needs Prayers--CCC Pastor Rallies Support For HE Nana Addo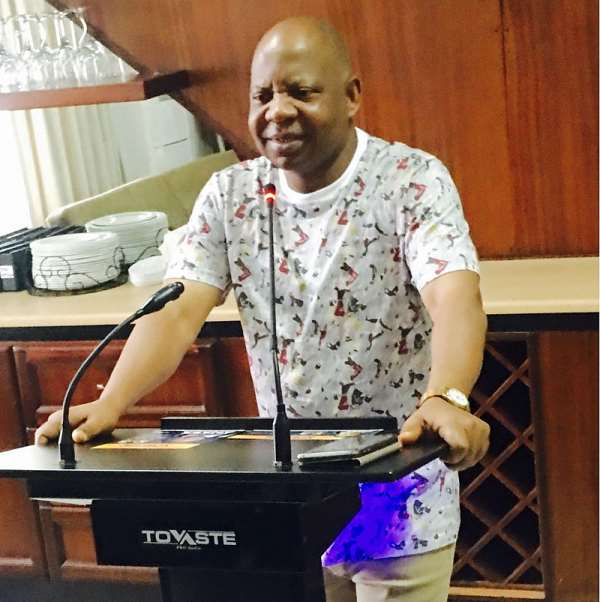 Ransford Obeng
Senior Pastor of the Calvary Charismatic Center is canvassing for prayer support for HE Nana Addo Danquah Akufo Addo for him to ably steer the affairs of the country.
According to Rev. Ransford Obeng, the president has some good intentions but will need some more courage and strength to execute it.
People with good intentions he noted, always face strong opposition in the implementation hence go through difficulty in their bid to execute it.
"Personally I see that they are doing some things but we need to support the president with prayers for him to have great insight into the office he has been called, and the bravery to execute it". He stressed.
The CCC pastor was addressing the media on an upcoming visit of Rev Eastwood Anaba to the CCC.
He said God has a specific message for his children every season and he is confident that Rev Anaba has that message for the people of Kumasi and Ghana.
The program which begins on Wednesday, October 17 and ends on Friday, October 19, 2018 is set to be another massive gathering of believers of Christ in the Kumasi metropolis and its environs.
Rev Anaba has always left an indelible joy in the hearts of members and guests of the CCC whenever he visits the place to preach Christ, and his might.
Rev. Ransford Obeng said should he meet the president anytime soon, he will advice him to 'put his feet down firmly and take those strict decisions he has to'.
"In order to heal sick the doctor sometimes has to operate on the person, which is quite painful but he needs it in order to get healed. Taking right decisions will hurt some people even within his own party but he needs to take those steps nevertheless". Rev Obeng noted.
He also took the opportunity to call on Ghanaians to be patient with the Nana Addo government as he works on putting things in order.