Study Of Maths In Schools Should Be Demystified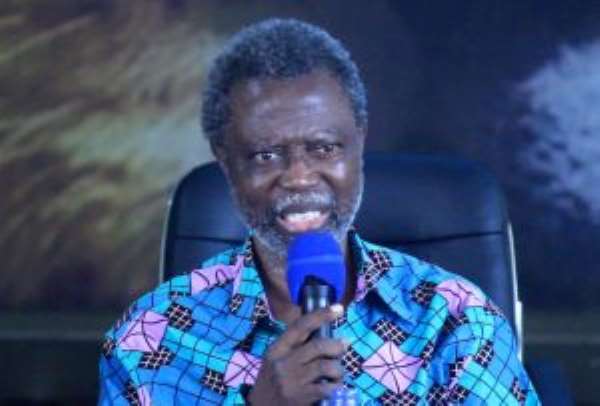 The Ghana Mathematics Society has called for the demystification of the teaching and learning of Mathematics in schools to stem the growing rates at which students fail the subject.
Following the release of the provisional results of the 2018 West Africa Senior School Certificate Examinations (WASSCE), the West African Examinations Council (WAEC) indicated that over 190,000 students failed in Mathematics.
But, president of the society, Professor Sitsofe Enyonam Anku, has told Citi News that, a conference will soon be organized to find a lasting solution to this worrying trend.
"I am organizing a meeting for all members of the Ghana Mathematics Association on the 25th of this month [August] for them to come and deliberate on how best we will be able to solve this problem because it is happening every year. The results are getting worse, it shouldn't be".
Prof. Anku who is also the Founder and Executive Director of Meagasa Mathematics Academy expressed concerns over the methodology adopted in teaching the subject.
"We should be able to make students enjoy the subject of Mathematics. What they need is the understanding of the concepts of mathematics and how this relates to everyday things that we do", he mentioned.
He said for Mathematics to be understood and made relevant, its concepts must be taught in direct relation to the practical problems of the day.
"…but rather this is missing, they don't see how related it is to things that happen to us every day to solve the problems that confront us every day which provides a branding we call practical mathematics as all activities are about studying mathematics".
Breakdown of 2018 WASSCE results:
A1-C6 in 3 core subjects
Provisional results released by the West Africa Examination Council (WAEC) Ghana revealed the number of candidates who obtained grades A1 to C6 in the three core subjects: English Language – 147,232, representing 46.79%; Mathematics – 120,519, representing 38.33%; and Integrated Science – 158,691, a score of 50.52%.
Failure to obtain A1-C6 in 3 core subjects
The number of candidates who failed to obtain grades A1 to C6 in the three core subjects: Mathematics – 193,882, which represents 61.67%; Integrated Science – 155,436, representing 49.48%; and English Language – 167,404, which also represents 53.21%.
D7-E8 in English, Maths, Science
The provisional results indicate that 99,402 (31%) obtained D7-E8 in the English Language, 94,607 (30.09%) obtained D7-E8 in Mathematics, and 109,069 (34.72%) obtained D7-E8 in Integrated Science.
F9 in English, Maths, Science
According to the results, 68,002, representing 21.61%, had F9 in English Language; 99,275 (31.58%), obtained F9 in Mathematics; and 46,367, representing 14.76%, had F9 in Integrated Science.
4.4% drop in Mathematics for A1-C6
Mathematics recorded a 4.4% drop in performance from 42.73% last year to 38.33% this year.