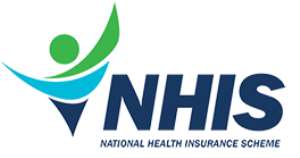 Government through various sector agencies has formulated the Ghana Family Planning Actions for Accelerated Policy to ensure universal coverage of services by 2020 to control the number of child births.
The policy seeks to boost government's financial contribution for the procurement and distribution of family planning commodities to ensure security in health centres.
The Accelerated Policy, which begins from 2018 to 2019, seeks to prioritise and hasten the operationalisation of family planning in the country's National Health Insurance Scheme (NHIS) benefit package.
Alhaji Issahaku Moomin Tahiru, the Wa Municipal Chief Executive, said, 'This would take off the cost element associated with family planning services,' said at the 2018 Post World Population Day Celebration at Biihee.
July 11 is the day recommended by the Governing Council of the United Nations General Assembly as World Population Day.
Ghana is celebrating the day to create awareness on Human rights to Family Planning and development relationship on a sustainable basis.
It would also increase access to family planning services for women in peri-urban and rural areas, which Alhaji Tahiru noted: 'This is done through the provision of more CHPS Compounds'. A new CHPS Compound has been constructed in Tabiesi, he added.
The two-year plan is expected to step up Sexual Reproductive Health information and services for adolescents as well as promote socio-behaviour change and communications that focus on right-based family planning.
'One of the benefits of family planning is that, it can help the Upper West Region realise a demographic dividend, which is a change in the age structure that occurs when the workforce is larger than the dependent population due to low fertility,' Alhaji Tahiru said.
The 2010 census report showed Upper West has more dependent age structure but eight years on the age structure has turned into a youth population.
'If the potentials of the youth are well harnessed through investment s in education, health, the economy and good governance, a demographic dividend could be reaped, thus, propelling sustainable economic development in all sectors of the Region,' Alhaji Tahiru added.
The global topic for this year's population day was: 'Family Planning is a Human Right,' with a local theme as: 'Family planning is a human right: an Imperative to Sustainable Development'.
Mr Abu Salifu, the Upper West Regional Population Officer, said Ghana adopted a local theme to reflect the state of affairs pertaining to family planning programming in the country.
He called for Family Planning services and commodities to be made generally accessible, available, of good quality and acceptable to all women of reproductive ages.
Ghana is yet to implement fully its 1994 National Population Policy, 2000 Adolescent Reproductive Health Policy, National Family Planning Costed Implementation Plan (2016-2020) and the inclusion of Family Planning to the NHIS.
Mr Salifu expressed the hope that this year's celebration would provide the platform for renewed commitments by the government and stakeholders to provide resources for implementation the policies.
He said it was important for all stakeholders especially in the Upper West Region to double their efforts at increasing the region's contraceptive prevalence of 25.2 percent in order to reduce the current Total Fertility Rate of 5.2 percent to stimulate sustainable economic development.
GNA
By D.I. Laary, GNA