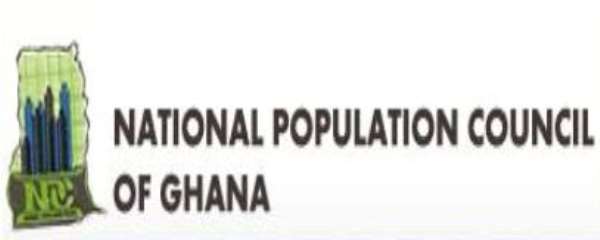 The National Population Council has advised government to consider family planning as a human right issue as it holds the key to repositioning the country in achieving most of the Sustainable Development Goals (SDGs).
The Council believes birth control measures could help eradicate extreme poverty and hunger, achieve universal primary education, promote gender equality, empower women and ensure environmental sustainability.
'It is therefore imperative that Ghana considers Family Planning as a human right and takes responsibility of ensuring that human rights are incorporated in family planning policies and services delivery to help propel our development,' Mr Abu Salifu, Upper West Regional Population Officer stated.
He was speaking during the Celebration of the 2018 Post World Population Day in Biihee in the Wa Municipality where traditional rulers, community members, health officials and several stakeholders joined to mark the day.
It was on the theme: 'Family Planning is a Human Right: An Imperative to Sustainable Economic Development'.
July 11 is the day recommended by the Governing Council of the United Nations General Assembly as World Population Day.
Ghana is celebrating the day to create awareness on Human rights to Family Planning and development relationship on a sustainable basis.
Mr Salifu called for Family Planning services and commodities be made generally accessible, available and of good quality as well as acceptable to women of reproductive ages.
Article 37 Clause 4 of the 1992 Ghana's Constitution mandates government to maintain a population policy consistent with the aspirations and development needs and objectives of the country.
This, Mr Salifu said was an admittance that Ghanaians were most valuable resource and served as instrument and object for national development.
'It is in this regard that, the NPC, which is mandated by Act 485 of 1994 to advise government on all population issues, for improved and sustained quality of life for the people of Ghana through effective management of the population and related issues'.
'One reason, why some households end up poor or even sink further in poverty is the high number of births by women in these households, he added.
The Total Fertility Rates (TFRs) in Northern region stands at 6.6, Upper East is 4.9 while Upper West is pegged at 5.2.
'This means that women in these regions will have between 5 and 7 children over their reproductive years,' Mr Salifu explained.
Additionally, these regions have high rates of child marriages - Northern (27.4%), Upper East (39.2%) and Upper West (36.3%).
Meanwhile, the 2014 Ghana Demographic and Health Survey recorded the lowest percentage of 11.2 (Northern), 23.7 (Upper East) and 25.2 (Upper West) use of contraceptive methods amongst currently married women.
Mr Salifu described the low contraceptive prevalence rate together with high fertility rate as it is currently the case in Northern Ghana, as a recipe for rapid population growth due to unintended pregnancies with dire consequences.
The consequences included high maternal and child mortality as well as inability to pursue sustainable socio-economic development.
'It is therefore important that we encourage couples and individuals to have the number of children their finances can comfortably cater for through the use of the modern contraceptive methods,' he said.
'Deliveries (giving births) should not be too soon, too frequent, too many and too close'.
GNA