Stop Blaming Men For Judging You Based On Your Appearance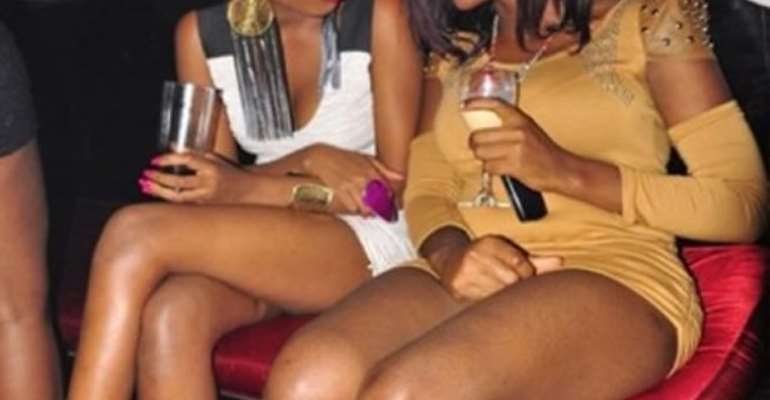 As girls mature, the number of times they are told to keep their legs closed could build the Titanic. They are told in their entire life to cover up and be modest. The simple reason is that women are sexualized. Every day they are placed in the realm of judgment and allow others to stare. They are judged on their hair, eyes, ass, boobs, legs and practically every part of their body. And this is done even without them flaunting it. However, some girls do flaunt what they have or do not have, in an attempt to be noticed. So many of these girls do not know that the things men see, the things they want, are the things women show them. If you want men to fall for your personality show them things that represent you. When you spend so much time applying makeup and finding the outfit that makes your boobs look the best and your butt look the biggest, that's all guys are going to see as well.
I have seen so many videos of girls at parties wearing nothing and showing everything. Dancing, letting all their 'girlness' hang out and not caring who sees. But it is these same girls who cry and blast all over social media that men are pigs and only want them for their bodies. In my candid opinion, everything these girls are complaining about they brought them unto themselves. Growing up, I watched high school girls make fool of themselves. Throwing themselves at guys who didn't want them. Men will always treat these girls like objects as long as they do things solely for the purpose of male attention.
I do not intend to offend anyone but why should you wear revealing clothes (very short skirts, low neck tops etc.). The surprising thing is that these girls get annoyed when perverted men in the streets try to harass them. Like two weeks ago, for example, I was at the mall and this girl started insulting this guy for 'staring' at her breasts. Why should you wear revealing clothes and get angry at unwanted attention. If you dress decently a boy will not look at you in the wrong way. A decent girl won't roam around 9 o'clock at night… Housework and housekeeping is for girls, not roaming at parties, discos, and bars at night doing wrong things, wearing the wrong clothes.
Stop complaining about being used when you are the reason it happened.
Stop blaming men for judging you based on your appearance when your appearance is the sole focus of everything you show in public.
Elijah Adjei Boakye
0245200795