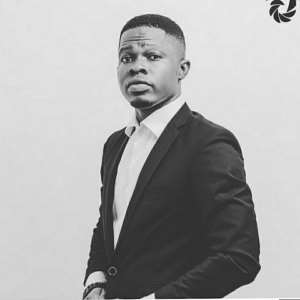 (Redefining Public Confidence In The Financial Industry In Ghana)
This a continuation on my research features on Deposit Protection Scheme in Ghana. You can have a read of my previous writing.
(https://www.modernghana.com/news/843668/can-bog-introduce-a-deposit-insurance-policy-to-protect-publ.html)
Bank failures are inevitable across the financial industry of the world and it must not be a surprise to witness some in Ghana.
Each and every year , American experience bank failures but the most important news is Depositors funds are safe simply because deposit insurance has become a must by banking law in USA.
Just as human health and life are insured because of the probability of unforeseen sickness or death so should deposit at banks and Microfinance be insured for unforeseen failures we may inevitably encounter.
I am very convinced that the establishment of the Ghana Deposit Protection Corporation (GPDC) through the enactment and implementation of the Ghana Deposit Protection Act 931 is the best tailored solution in protecting depositors money and restoring a sustained public confidence in the financial industry in Ghana.
This will indeed restore a sustained sound financial market system for public consumption and promote sanity in the industry that matters most in the development of our economy.
I am reliably convinced because this method has been tried and tested by other central banks of both European and non European countries and the result has been very remarkable .
In Uk, The Bank Of England has enacted the Financial Service Compensation Scheme (FSCS) to protect depositors of failed financial institutions and in USA ,The Federal Deposit Insurance Corporation (FDIC) was established to do same and since its enactment no deposit has lost a penny anytime a bank fails.
Perhaps it took Bank Of Ghana too long to embrace and introduce this scheme but never too late to restore the needed public confidence with respect to deposits.
I have taken an intrepid step to summarize my knowledge and a few tips of advice about the Act in a FAQ formatted manner. The FAQs below are coined by me and must not be seen as that of the Bank Of Ghana GDPC.
Q: What is the GDPC?
A: The GDPC (Ghana Deposit Protection Corporation) is an independent agency of the Bank of Ghana established under the Banking Act ,2016 931 to protect you against the loss of your insured deposits if an GDPC-insured bank or specialized deposit taking institution fails. GDPC insurance is backed by the full faith and credit of the Bank Of Ghana.
Q: What is deposit Protection?
A: GDPC deposit protection covers the depositors of a failed GDPC-insured depository institution Cedis-for-Cedis, principal plus any interest accrued or due to the depositor, through the date of default, up to at least GHc6,250 for banks and GHc1,250 for specialized deposit-taking institution.
For example, if a person had a bank deposit account in his name alone with a principal balance of GHc5,000 and GHc1,200 in accrued interest, the full GHc6,200 would be insured, since principal plus interest did not exceed the GHc6,250 insurance limit for single ownership accounts.
Q: What happens when a bank fails?
A: Though unlikely, bank failures do occur and the GDPC Shall respond in several simple capacities.
First, as the insurer of the bank's deposits, the GDPC pays insurance to depositors up to the insurance or protection coverage limit.
Second, the corporation shall announce the modalities for the payment of the compensation for insured deposits by a publication on corporation's website, in at least 2 daily newspapers and on TV and Radio.
An insured depositor may personally submit a claim for compensation to the corporation and collect the compensation payable but where the insured depositor is unable to claim the compensation due him or her within the 30 day period after the announcement of the modalities of payment , the insured depositor still have within 5 yrs to submit claims. Within these periods if the insured depositor fails to submit claims then he or she has forfeited the right to that claim to the Corporation.
Q: How can I get deposit protection?
A: Depositors do not need to apply for GDPC insurance. Coverage is automatic whenever a deposit account is opened at an GDPC-insured bank or specialized deposit-taking institutions. If you want your funds insured by the GDPC, simply make sure you are placing your funds in a deposit account at an GDPC-insured bank or specialized deposit-taking institutionsand that your deposit does not exceed the coverage limit.
Hence, I advice that you diversify your money into different banks especially when your deposit is more than the coverage limit.
Q: How do I find out if a bank is GDPC-insured?
A: To determine if a bank or specialized deposit-taking institutions is GDPC-insured, you can ask a bank representative, look for the GDPC membership certificate at your bank, check out the GDPC publications on insured banks.
I strongly advise Phone Apps and USSD should be developed by the Corporation to enable us to quickly check and confirm banks or specialized deposit-taking institutions who have been insured. In USA , you can use the FDIC's BankFind tool. The BankFind allows you to access detailed information about all FDIC-insured institutions, including branch locations, the bank's official website address, the current operating status of your bank, and the regulator to contact for additional information and assistance.
Q: Is every financial product at a bank covered by the GDPC?
A: No, GDPC deposit insurance coverage depends on whether your chosen financial product is a deposit product. The GDPC covers the traditional types of bank deposit accounts – including checking and savings accounts. Investment products that are not deposits, such as mutual funds, annuities, life insurance policies are not covered by GDPC deposit insurance.
For a more comprehensive list of financial products that are insured by the GDPC and financial products that are not insured by the FDIC, visit Bank of Ghana website and download the GDP Act 931. (https://www.bog.gov.gh/whars-new/3373-ghana-deposit-protection-corporation)
Q: How much does a financial institution need to pay as an initial premium as a certified member of the Protection scheme ?
A: Banks and specialized deposit-taking institutions are required to pay 0.1% of the required minimum paid-up capital as an initial one-off premium. For Example A bank whose current minimum paid-up capital is GHc 400 Million, will have to pay GHc 400,000 as his initial isurance premium.
This will surely increase the cost of the bank and if care is not taken , Banks may design strategies to transfer such cost to depositors unknowingly or knowingly.
Justice Offei Jr
Consultant I Award Winning Entrepreneur I Columnist I