March 8, 2018
|
General News
Omar Appiah wins Gomoa Central constituency NPP Chairmanship Position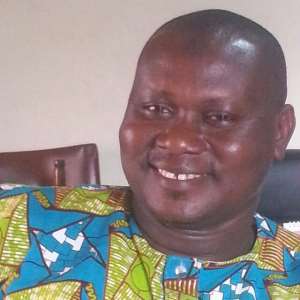 A former Nasara Cordinator for the Gomoa Central constituency of the ruling New Patriotic Party in the Central Region, Mr. Omar Appiah last Sunday won the chairmanship slot of the party after beating his three fellow contestants in an election to choose constituency executives.
He pulled138 out of the 360 votes counted. Mr. John Kweku Donkor, Mr. Philimon Darko and Mr. Samuel Bart-Plange who had 58, 101 and 60 votes respectively.
The keenly contested elections brought in 4 new faces to join the old executives who had handled the party over the past 4 years.
Madam Diana Aubyn retained her position as Women's Organizer with Mr. Isaac Idan and Mr. Joseph Mensah also retaining their positions as Youth Organizer and 1st Vice Chairman respectively.
Mr. George Ato Benyah won the slot to become Constituency Organizer, while Mr. Lambert Enyan Hakeem beat the incumbent Constituency Secretary to become Gomoa Central Constituency Secretary for the NPP.
Delegates from the 66 polling stations including Electoral Area Coordinators and Council of Elders took part in the elections which was conducted by the Gomoa East District Director of the Electoral Commission, Mr. Moses Tia.
The Awutu-Senya West District Chief Executive, Hon. Stephen Quaye and Madam Sarah Afful served as National and Regional representatives to supervised the elections.
They newly elected executives were subsequently sworn in as constituency executives for Gomoa Central.
The Deputy Central Regional Minister, Hon. Thomas Adjei Baffoe in welcoming the executives called for cordiality in discharging their mandate.
He also lauded the peaceful manner in which the elections were conducted assuring them that the Regional Executives would assist them with the needed resources.
Mr. Omar Appiah in his acceptace speach on behalf of the elected executives said they will work assiduously to ensure total victory for NPP in election 2020.
He said the constituency was posed for increase in membership for the NPP in Gomoa Central constituency.
Present were the Gomoa East District Chief Executive, Hon. Benjamin Kojo Otoo Otoo and Mr. Isaac Mensah alias 'Blankson' a leading member of the NPP in the Central Region.