Western Union Now Available At GHL Bank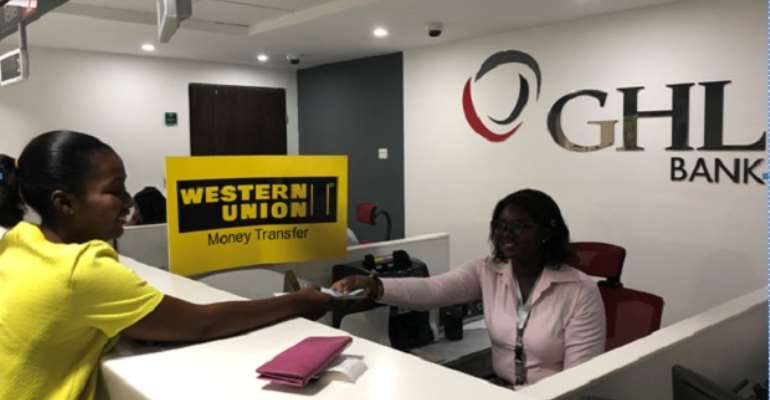 GHL Bank has signed up for the world's largest remittance service, Western Union Money Transfer in the build-up to become the foremost bank for wealth creation.
GHL Bank, which was launched recently in Accra, has joined many partners of Western Union to provide a fast, reliable, secure and convenient way of remitting funds from the country and abroad to beneficiaries.
Executive Director of Business at GHL Bank, Kojo Addo-Kufuor stated in an interview that Western Union offers one of the easiest ways by which family and friends can send and receive money and stay connected to their loved ones.
"With over 437,000 agent locations worldwide, Western Union is definitely one of the institutions to partner in creating the platform to conveniently serve our clients."
With a robust banking system, GHL Bank will expand its frontiers to enable as many partners to drive the bank's focus for digital and convenient banking in Ghana.
"Our reliable technology customer centric platform and excellent customer service ensures fast and efficient receipt of funds from abroad. The good thing about this is that, you don't need a bank account to receive money from anywhere in Ghana," Mr. Addo-Kufuor said.
Non-resident clients servicing mortgage facilities with GHL Bank can now do so with Western Union, irrespective of where they are in the world.
With an unrivalled customer service, customers can be assured of swift seamless transaction with minimal traffic and waiting time in the banking hall.