NLA Boss Osei-Ameyaw Hot After Taking $60K Personal Loan From A Service Provider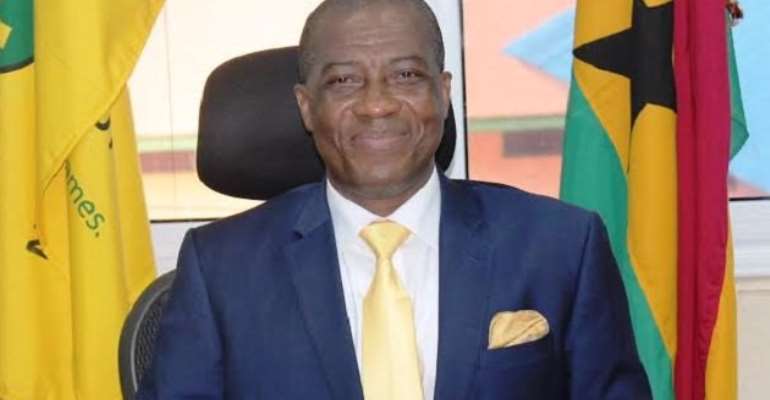 On Corruption Watch on Joy FM, we bring you the story that raises conflict of interest questions after Kofi Osei-Ameyaw took a personal loan from a serivce provider barely one month after he was appointed Director-General of the National Lottery Authority in March 2017.
Feature
When Kofi Osei-Ameyaw was appointed Director-General in March 2017 to bring leadership to the National Lottery Authority (NLA), he also brought a need for a personal loan.
Under pressure to cough up $60,000 to pay off a loan to 'a certain lady', the new D-G settled on a man providing a service to the NLA to also provide a personal debt-servicing to the cash-strapped boss.
"I didn't really know him but of course the desire to work with him and build a relationship was there," Kojo Graham recalled the moment he was approached by the new boss for new help.
The Director-General promised to pay back in 30 days.
Mr. Graham whose company has a service-provider contract with the NLA, recalled that it was not easy to raise the money because times were hard.
"I told him we will see what we can do....but I didn't take it seriously," he said in an interview with the host of Joy FM Super Morning Show, Kojo Yankson.
"A few days after he called...he continued calling, insisting on the request."
Graham said he arranged a bank loan to "Hon. Osei Ameyaw" who sent his relationship manager, Foster, to go for the dollar-denominated cash.
Foster was unwilling to sign the voucher on the instructions of the Director-General who was also unwilling to sign for the money.
Graham explained the Director-General prevailed upon him to step in on his behalf because of "a gentleman's agreement".
He did.
But after repayment relapsed and when Graham was under pressure to pay back the loan, the NLA service provider mounted pressure on the Director-General.
Graham made a complaint in October at the Financial Crimes Division of the Ghana Police Service.
In Foster's statement, he explained he was asked to bring the money directly to the Director-General while he was on his way to deposit the cash in the D-G's account at the bank, Graham said.
But Kofi Osei-Ameyaw denied the entire affair when the police sought to find out his version of events, Graham claimed.
"He denied knowledge absolutely [of everybody]. Kojo Graham, no, Foster never".
The Director-General would later get his lawyers to settle the April loan in October. He says he has not known peace since he got the money back.
"He has found a way to build some mischief around this thing. I can see a series of newspaper headlines giving hate about Kojo Graham and NLA cash but this has nothing to do with NLA business."
His relationship with the new boss has broken down after he gave help with the view of building relationships.
Does conflict of interest arise in this scenario?, Corruption Watch wants to know.
In the Corruption School segment of Corruption Watch on Joy FM, the legal practitioner Clara Kasser-Tee said because of diverse human relationships, conflict of interest issues are bound to occur for people in places of authority.
She explained that a conflict arises when in this case, a public officer puts himself in a situation where his personal interest is likely to conflict with their official duties".
Clara Kasser-Tee said the conflicting interest may have actually, likely to happened or be apparent in the situation.
The law lecturer said the idea of prohibiting conflict of interest is to prevent a situation where a person uses his position for personal gain.
She said it could be criminal if the person does not comply with the procedure in dealing with potential conflict of interest.
Story by Ghana|myjoyonline.com