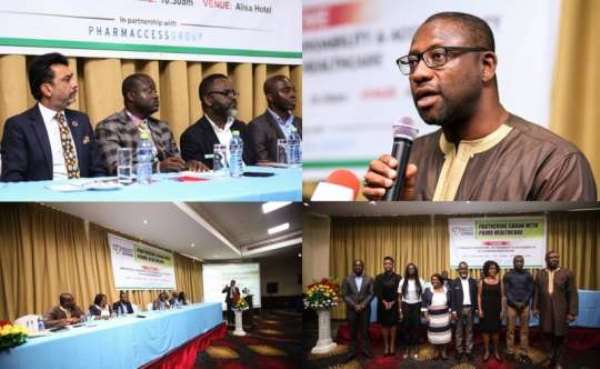 Private Healthcare providers have launched the 'Healthcare Federation of Ghana' (HFG), in Accra, in a bid to reform healthcare delivery in the country.
The HFG aims at ensuring improved access to quality healthcare in Ghana, through private sector involvement.
Speaking in an interview with the GNA, Dr. Gilbert Buckle, Chairman of Healthcare Federation noted that, the federation, which is made up of healthcare industry players and provides inputs and services that support the delivery of preventive, promotive, curative, rehabilitative and palliative healthcare services has been long overdue.
'We have issues that needs to be articulated and policies to be reviewed. Also space must be given to the healthcare industry to grow…the federation is long overdue and even for us there is an urgency to get our act together and engage in a constructive way with government to improve healthcare output'.
Dr. Buckle stressed that there were issues that needs to be addressed in the area of access to care, reducing the cost of care and improving the quality of healthcare provided, since healthcare is all about private sector organizations, who want to support the delivery of high-quality healthcare.
On how the activities of the HFG could help the citizenry, Dr. Buckle noted that, some corporate members of the Federation had advocated for the removal of taxes on some pharmaceutical inputs, which when heeded to, would make products produced locally more cheap and accessible to patients.
The Chairman of the African Healthcare Federation, Dr. Amit Thakker, who graced the occasion, said some of the shortcomings in the health sector, particularly issues having to do with the human resource deficits, donor dependency, the lack of efficiency within the sector, and the proliferation of substandard or fake medication in Ghana, needs to be dealt with to facilitate a better healthcare delivery.
The first annual general meeting was graced by various health professionals, representatives from the Ministry of Health, USAID, the World Bank and IMANI Africa.
GNA
By Emmanuel Asante Attakora, GNA