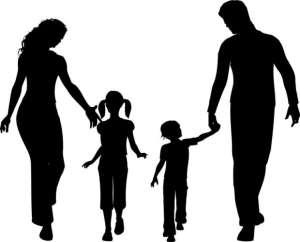 Traditional leaders in the Central Region have called on stakeholders to intensify and support public education on family planning to drastically reduce the rising population of the region.
They indicated that the reported cases of teenage pregnancies and the incidence of unsafe abortions had necessitated the dire need to collectively deal with the menace to reduce the effects associated with it.
The traditional leaders gave the admonition at a day's workshop to discuss the challenges, successes and the way forward to implementing efficient and effective family planning services in the region at Mankessim on Tuesday.
It was also to increase awareness of family planning services and its acceptance rate in their communities as initiated by the Ghana Health Service in collaboration with the United Nations Population Fund (UNFPA).
They also mentioned the lack of information about family planning methods and its related myths which were commonly reported by young people as reasons for not using contraceptives.
The forum also identified that mostly teenage Mothers do not have the power to negotiate contraceptive use with their partners and family planning decisions may perhaps be made for them by their parents, partners, and spouses.
Delivering a speech to open the forum, Madam Georgina Graham-Hayfron, the Municipal Director of Health Services, said teenage pregnancy was high in the area hence the intensification of family planning services in the communities to combat the prevailing low family planning acceptance rate.
She said the unwillingness of people to accept planning services had brought lots of social exclusions, risky reproductive health practices, increased poverty and risk of maternal and infant mortality and mobility.
The Municipal Director of Health Services advised the youth particularly young women and girls to embrace the use of contraceptives as a family planning method, in a bid to prevent unwanted pregnancies.
She said apart from preventing unwanted pregnancies which lead to unsafe abortion, family planning protected the people from contracting sexually transmitted infections, including HIV/AIDS and urged them to seek medical consultation before settling on a particular family planning method.