5 October 2017
|
Education
Krachi Nchumburu: Akaniem JHS Crying For Help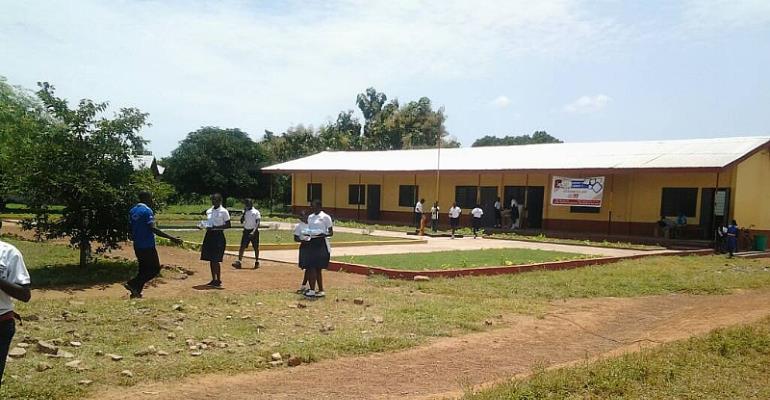 Akaniem Junior High School in the Krachi Nchumburu district of the Volta region is 30 years old. Against this background, the Headmaster of the school, Samuel Woeko-Agbaklah, is calling on the government, stakeholders, NGOs and individuals to come to their aid to enable them expand their classrooms.
He said three communities in the area are benefiting from the school adding that within a year to come, the school cannot accommodate more students.
Mr. Woeko-Agbaklah made this known during the school's 30th anniversary celebrations recently held at Akaniem.
He indicated the school seeks to use the anniversary celebrations to raise funds for infrastructure expansion.
The Headmaster lamented that the school has no text books, furniture, written materials, computers and lacks teachers which is affecting the students academically.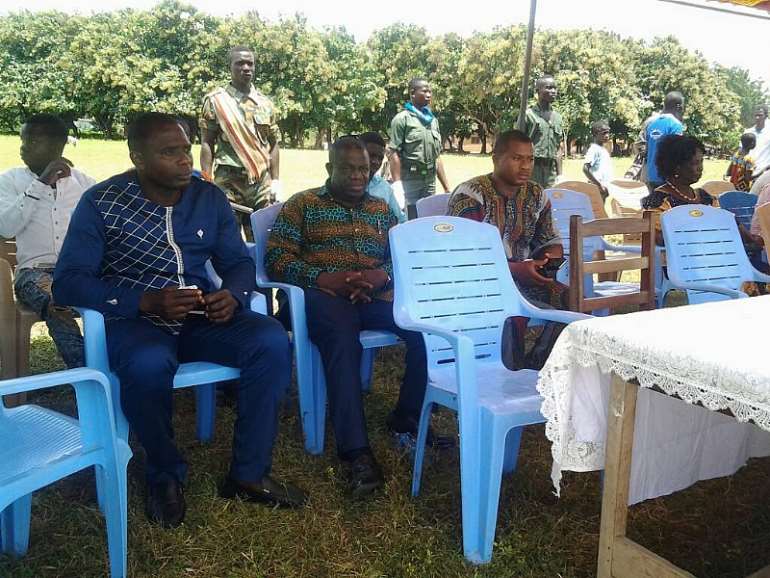 "I would therefore like to make a humble appeal to the government to come to our aid to support the children to enable them become good future leaders and great assets to the nation," he emphasized.
The Member of Parliament for the Krachi Nchumburu Constituency, Hon John Majisi, who was the Special Guest, called on the students to take advantage of the FREE SHS policy as a stepping stone to academic success.
The MP donated GHC500 cash to the school and promised to do more for the school
He also pledged to support the school with computers, furniture, text books, written materials and a printer to enhance teaching and learning.
"Every successful government roles out good policies that will help their country. It was the NDC administration that offered massive infrastructure that is helping the NPP government to implement the FREE SHS educational policy," the NDC MP stated.