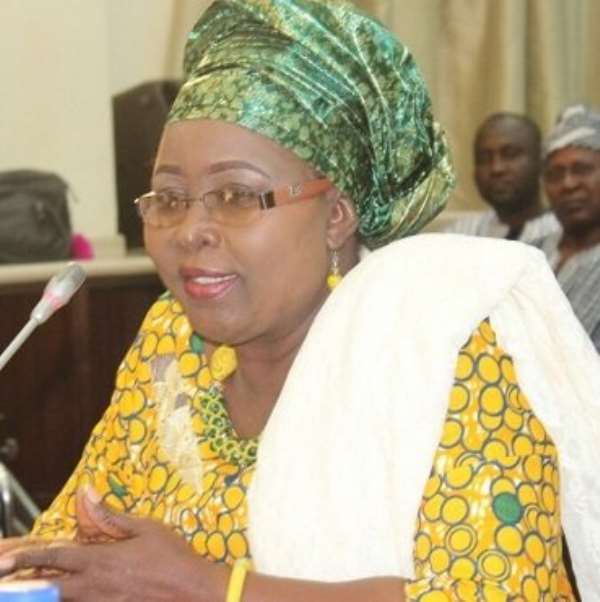 Accra, Sept, 28, GNA — It is illegal to bury deceased persons without the registration and acquisition of Burial Permit or Death Certificate in the country.
To this end, Metropolitan, Municipal and District Assemblies have been tasked to ensure that they register and regulate all burial grounds.
Hajia Alima Mahama, Minister of Local Government and Rural Development, said this in an address read on her behalf, at the launch of Births and Deaths Registration Day and Awareness Creation Campaign in Accra on Thursday.
It was held under the theme: 'An efficient Births and Deaths Registration System: The Key to Providing Legal Identity for All'.
Hajia Mahama said the campaign was to increase public awareness about the need for the continuous, permanent and compulsory registration of births and deaths which is an imperative for meeting the objectives of the Sustainable Development Goals.
She said the registration system also serves as an instrument through which the government can reach out to every individual and deliver welfare services to all including the vulnerable in the society in order to maintain the living standard of all.
The Minister said it also testifies to the existence, identifies and enables them to lay claim to their human and civil rights within their geographical jurisdiction.
Hajia Mahama said the availability of timely and credible data is a critical requirement for good governance, adding that statistics generated from the registration system helps government to develop socio-economic policies that will lead to poverty eradication.
'Births and Deaths data can be used to determine population estimates as well as population growth rates estimates in the interim period between population censuses''
It is for these reasons that the Births and Deaths Act of 1965 (Act 301) was enacted to make registration compulsory in all parts of the country, she said.
Hajia Mahama said her Ministry has embarked on a computerization programme for all the 10 regional offices by providing them with ICT Processing Centres where births and deaths information collected from the communities are processed and stored.
Additionally, she said the Ministry has introduced a mobile phone technology to facilitate the collection and registration of birth in eight regions where field operatives use customized tablets to register births and transmit the record to the central database in Accra for storage and easy retrieval.
Hajia Mahama said the exercise was part of an on-going process of revamping and improving the entire Civil Registration and Vital Statistics that will reform and enhance civil registration processes and practices in order to achieve complete registration of all the key vital events for effective planning and implementation of national policies and programmes.
She commended the United Nations Children's Fund (UNICEF) and Tigo-Ghana for their contributions towards the data collection efforts.
Mr John Yaw Agbeko, Acting Registrar of Births and Deaths Registry, said government would continue to ensure that the registration of births and deaths are brought to the doorsteps of all Ghanaians. GNA
By Amadu Kamil Sanah, GNA