12 December 2016
|
Middle East
Chennai Apollo Doctor Conducts GPC Clinic, Next Turn For Ayurvedic College Physicians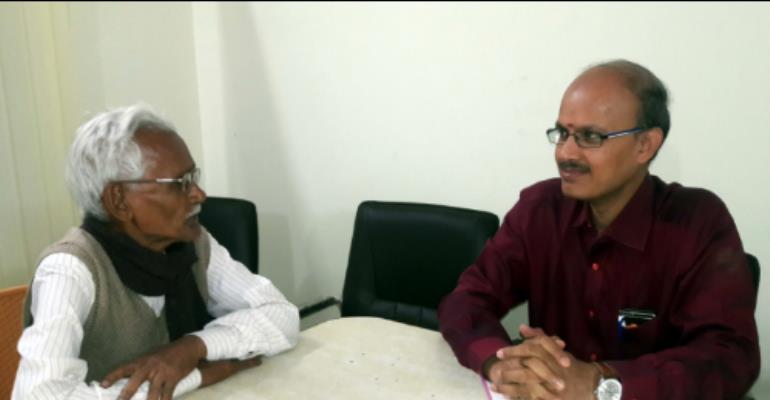 Guwahati: Chennai based cardiologist from Apollo Hospitals, Dr KN Srinivasan conducted the last Guwahati Press Club (GPC) evening clinic on 1O December , where over 25 media persons along with their dependents participated and received free consultation on various heart related ailments. The attending doctor appreciated the level of health awareness of the participants and advised one third of them for further course of treatments.
Two Apollo hospital executives namely Roopjyoti Baruah and Kamalesh Chakrabarty assisted in organizing the camp under the 'Evening with a Doctor' programs at the press club premises.
The next evening OPD on 17 December will be attended by a group of physicians from the Government Ayurvedic College, Jalukbari (Assam). Led by Dr Jayanta Sarmah, the group of doctors including Dr Chiranjib Mahanta , Dr Ajay Barman, Dr Susmita Pegu and Dr Purnima Deori will examine the health status of the participants with random blood sugar, blood pressure and BMI tests. The camp will begin on 3.30 pm and continue till 6 pm.
It may be noted that Assam's well known Dispur Hospitals Pvt Ltd, under the leadership of Dr Jayanta Bardoloi, supported the initiative to raise a doctor's chamber at the press club premises, which was inaugurated by young citizens namely Dhiman, Kristi, Shantanava, Arya, Shambhavi, Nistha and Arunava on the occasion of 70th Independence Day.
Till date, practicing physicians from Dispur Hospitals, Down Town Hospitals, GNRC Group of Hospitals, Narayana Super-Specialty Hospitals, Swagat Super-Surgical Institute, Wintrobe Hospital, Nemcare Hospital, Sun Valley Hospital etc have conducted the health camps in the press club.
Similarly, Medanta-The Medicity Hospital Gurgaon, Sri Sankaradeva Nethralaya Guwahati, Gauhati Medical College, Apollo Hospitals Hyderabad, Barthakur Clinic etc have shown interest in conducting the weekly healthcare consultation programs in the coming days. "Besides personal health, the initiative is expected to help the scribes to understand various aspects of preventive healthcare in a better way that should encourage them to cover the sector with more authenticity & credibility," said GPC secretary Nava Thakuria adding that though the initiative was formulated primarily for the benefit of its members, anyone related to the profession is welcome to participate in the program.