I'll deal with Hopson Adoye When I Return – Allotey Jacobs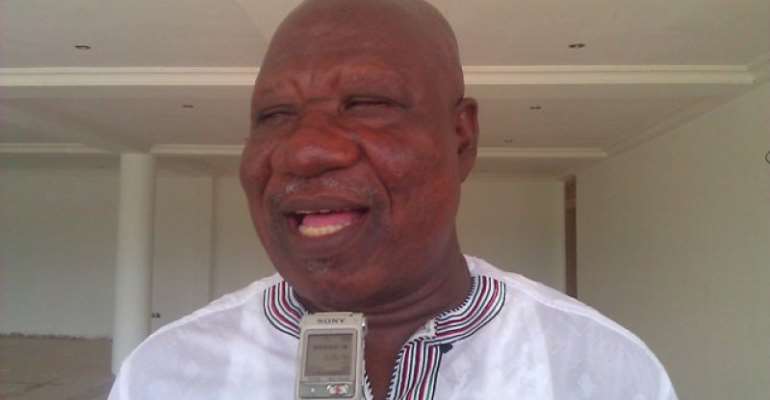 The Central regional chairman of the NDC Bernard Allotey Jacobs, who is on an official assignment abroad, has threatened to deal mercilessly with the alleged mastermind of his arrest rumors Hopeson Adoye, when he returns to Ghana.
According to the NDC firebrand, he was never accosted by any security official at the Heathrow Airport in the UK as being suggested by his accusers.
Rumors of Jacobs' arrest was awash on social media Sunday following news that he was embarking on a trip to the US.
Subsequently, the UK High Commissioner to Ghana Jon Benjamin waded into the matter clarifying on Twitter that no arrest of such nature had been made by the British authorities.
Responding to the allegations from the US, Mr. Jacobs told Kasapa FM that the matter was first brought to his attention by Ibrahim Mahama, brother of President John Mahama.
"The matter was first brought to my notice by Mr. Ibrahim Mahama. He called me when I got to Dallas and asked me if I had heard the news in Ghana.
"I will never allow this rumour to just wash away like that. I am told it was started by Hopson Adoye and I wonder if he was dreaming before he did such a thing. Because this is very serious and I am shocked. How can I keep such a huge amount of money on me for a trip like this?
"I am shocked at how someone can just manufacture an allegation like this against someone and put it on social media. I traveled with my colleague Board member, Mrs Agbenyeto who is a former Chief State Attorney, how can I even take this amount being alleged out of Ghana?"
Meanwhile, Mr Adoye has denied being behind the arrest rumors. He told Kasapa FM a friend of his, who was on the same flight with Mr. Jacob, told him about the incident on the flight.