Risarp's Folder: Blocking Social Media On Election Day; The Police Was Childish And Undemocratic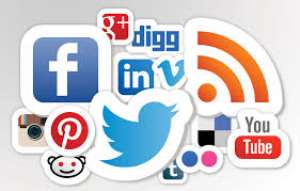 Let me start by first wishing my Africa all the best as she celebrate her Unionization few days ago. It is good to be an African and the power of the world is from Africa. Yes, we feed the world, cloth the world and moves the world but the most unfortunate incident is that, we are still the poorest continent because our leaderships have one way or the other not performed as expected of them. Some are very greedy, selfish, and some even behaves sometimes as animals...yes!
I learnt many Ghanaians and political figures are calling for the scrap of the AU day celebration. I think I am in support of this noble call. AU as an entity must even be scrapped. It has been a non-useful entity since its inception in the 1960s. I personally have not seen or felt the impact of this union in my country. Ghana have seen almost nothing from AU except that, this same AU have paid ways for other nationals to come to my motherland to kill and rape my innocent fellow contrymen and women. What a useless union?
What has been the impact of AU on your life as a member citizen?....I have nothing to write about!
That was just by the way, pardon me to share my thoughts about what the Ghana Police Service has planned about social media on election day, hopefully this November.
I am a fun and lover of social media. I have made use of such platforms to make positive impacts unto people's life and I have also had much impacts from what others put on social media platforms. It is has been very good to others also. I recall that, through facebook I came across a long time friend ( Nana Yaw Osei). He had travelled to the UK ever since we parted in class five. We were good friends but destiny parted us for so many years. Facebook made it possible for me to reconnect with my old time mate and friend. It took only one day to reconnect. If for any reason(s), facebook was blocked that very day, this lovely friend would still be far away from me. This is even one of the little things facebook as a social media can do. I dont only make use of facebook; twitter, google+, yahoo chat, whatsApp, instagram, and a host of others are some of this social media platforms I do my things.
Besides, apart from chatting and making friends on social media, it has become another powerful tool that most of the big companies in Ghana make use of. Some sell their products and services on social media platforms. Both public and private organizations makes profitable use of social media.
I agree with the IGP's concern that, social media could spark some controversies during the election day by way of fear and panic. It can also lead to voilence and others but, is it a reason to shut down this system for a period of elctions?
To a social media lover like me, the IGP goofed big time. Shutting social media on election day is childish and undemocratic. What might have let the Police Service to think of such a childish idea in this dispensation of ours? Blocking social media on Election day is by itself a way of causing voilence. The IGP must know that, his comments have given Ghanaians and opposition parties an avenue to think twice. To me, this plan is nothing but a way the police service is lacing up with government to do their own thing. Could it be that, you fear the power of social media, Mr IGP? I heard an NDC communicator defending such undemoceatic act on radio, praising the IGP for nursing such devilish idea.
Mr IGP, have you also thought of the loss you will create for businesses and companies who uses various social media in selling their services? Who will take care of that losses?
This is one of the police politicking that pops up every election year. But this time, a wrong approach has been used. The police ought to be an independent and neutral body?
The worst is that, Mr Kudalor could not use any example than Uganda. Who doesn't know that President Yuweri Musaveni benefitted hugely from the blockage of social media during Uganda's election period? Who doesn't know Mr Musaveni did that to pave way for him to easily steal the verdict of the good people of Uganda? Mr Musaveni anticiapated the power of social media could lead to his failure to ascend the thrown he has taken as his personal property?
What good example in Africa has Yuweri Musaveni set in African since he took office in 1986? I challenge Mr Kudalor and his police administration to tell us why it is only Uganda they cited?
Ghana is ours and no amount of intimidation will be torelated. The opposition in Uganda and civil society organizations is Uganda challenged the credibility of Mr Musaveni's last victory when they went to polls, is situation that almost sparked violence in Uganda. This this what the IGP wants to visit on us in Ghana?
Enough is enough!
Shutting social media is not the core mandate of the ploice...the police must be up to task. The period to think of blocking social media on election day could have been used to plan a way of curbing the rising armed robbery and social vices.
In my town, in less than 10days, we have recorded 3 robbery cases out of which 2 have lost their lives. Overcoming such incidents must be the headache of you, Mr IGP. Robbers are taking over our towns and cities! Move up to task and leave social media alone. Socail media is not stealing our moneis and properties; these are the things we need to prioritize as a country. Our security in Ghana is sinking but we have a police institution that should be protecting us.
Mr IGP, going Mr Musaveni's way means stealing the verdict of the people because, he did same in Uganda.
India, China, Nigeria and America have a big population cover than Ghana and yet, they organized a voilence-free elections without blocking social media.
....the IGP must listen. I am happy that, persons like Prof. Audrey Gadzekpo, dean of the school of communications (UG) and the Mr Jon Bejamine, Bristsh high commissioner to Ghana have atleast come out to show their distaste for the NDC cum Ghana Police plan to rig the forthcoming election.
To Prof. Gadzekpo, "we will hit the streets" and to Mr Benjamine, "it is regressive" and also to Lawyer Ace Ankomah, " the police service risk lawsuit over ban of social media".
My personal monitoring on facebook and twitter a day after the IGP's statement shows that many Ghanaians are not contempt with the plans of the Ghana Police.
In conclusion, I want to tell the IGP that, the peace we are enjoying in Ghana today isn't fixed and we must take caution in certain actions we take. When law enforcement agencies take the law for granted, then, the the citizen are left to decide their fate. This action could be dangerous. We need peace in Ghana. The police must rescind their decision.
I expect the Ghana Peace Council, the Christian Council of Ghana, the council of state and the Ghana Bar Association to also come out and condemn this rude plans of the police service; not forgetting the national house of chiefs too.
Ghana is not a police state!
God Bless My Homeland, Ghana.
The writer:
Richard Sarpong
(An Agriculturalist and Enterprenuer?
Email: [email protected] gmail.com