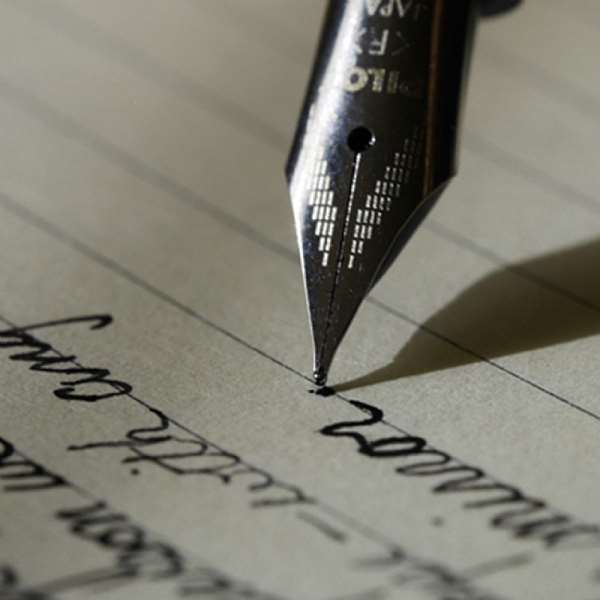 Germany in Europe's history was involved in many wars with its neighbours. Britain wanted to end the power of Germany after ending World War II forever creating peace in Europe and itself as the Leader in the region.
While France had the intention to convert defeated Germany into a giant Potato field and annex Saarland with its rich Coal Mines, UK forced upcoming German Manufacturer to imprint on their products the logo "Made in Germany". It was the intention of the British Government to discredit Germans on the world market and demonstrate the products they were pushing were from Hitler's Germany for that reason from a country no country should ever engage in doing business with. As reparation for the damaged caused by the Germans, UK, France and Russia dismantled German Factories, took railway tracks and locomotives besides ships back to their respective countries.
What was intended to destroy Germany, its spirit and credibility and keep it as an underdog in world affairs, turned out to be an unexpected and unintended blessing for the Germans, helping them in fact to become once again the strongest and richest country in all of Europe and today number four in the world.
While the Allies used the old factories from Germany for their production, Germany struggled to set up a complete new Industry with the most modern factories in all of Europe, that their products soon became well known around the world. "Made in Germany" logo soon was seen as a sign of quality and innovation especially in the heavy machinery industry, reliable service and trustworthiness. Particularly UK was left behind with old production facilities and "Made in UK" has never made it to a story like "Made in Germany" ("shame" became of worldwide success story!).
Over time the close collaboration between Germany and France created a more and more political united Europe with UK as its fifth wheel, its spare part. French Nicholas Sarkozy, former President, asked Chancellor Angela Merkel to take the lead in the European Union.
The bible teaches us, the one that is first will be last and the last will be first. When starting off in life most people have the understandable desire to reach far in richness and fame, while the wise man knows it is better not to ask for fast and early fortune and celebrity status.
Lars Windhorst, a German, went to Hong Kong, created a waste Empire in the Real Estate business. At the age of 19 he was known as the "Wonder child" of modern business and admired by many in Germany and beyond. It took 10 years and his Empire collapsed forcing him to return back to Germany where he was heading a Venture Capital Fund that had to encounter heavy losses shortly after his assignment. Over time even the meanest Media Houses lost interest in him.
Someone being successful at early age should hope for a good Controller in his life like a Man of GOD (Prophet Emmanuel Badu Kobi, Glorious Wave International Church, is strongly recommended) to mature until he is experienced enough to carry the positive and negative sides of richness and fame.
Tic Tac Toe, a German Pop Group widely known in Europe and parts of Asia, destroyed itself in a press conference before live camera recordings opening up the inner differences among the three young women. One of them ended up in a Prostitution and Drug scandal, all forgotten by Music Production companies and the public.
It is alleged that Michael Jackson, a hero in the music industry, died with no money in his pockets being bankrupt and Rapper 50 Cents recently had to file for administrative protection unable to foot his bills.
Do not look always to the Top, look who is behind you on his way up, he might be just the one overtaking you.
Richness and fame to live well and successful is an issue of character. Character does not come over night, develops and matures with time. Most Millionaires making it from nowhere to somewhere in life had their breakthrough at the end of their forties, beginning of their fifties. Such people have gone through pitfalls, have fallen and broken their noses, have risen up again and improved on their thinking and acting, were shaking into the right mindset and position in life to stand as shining stars on top of their families, not with their nose up in the wind like a full blown sail, but with the certainty in head and heart of their rightful position in their lives knowing all corners of human life.
They can make the best possible decisions for their course in life, manage human and financial resources well for the benefit of many others around them that do not have the courage and will to make it from an underdog to a hero in life. Everything is possible in life when understanding the laws and principles and fight for it, day in and day out. Enemies never sleep, they have come to destroy, and therefore the winner must take it all and constantly fight back…fight for his rightful place in life.
We have only one life to live…live it well!
Author: Dipl.-Pol. Karl-Heinz Heerde, Sakumono Estate, Block D10, Aprt.9, Tema West, Ghana, phone +233(0)265078287, [email protected] , 22.04.2016