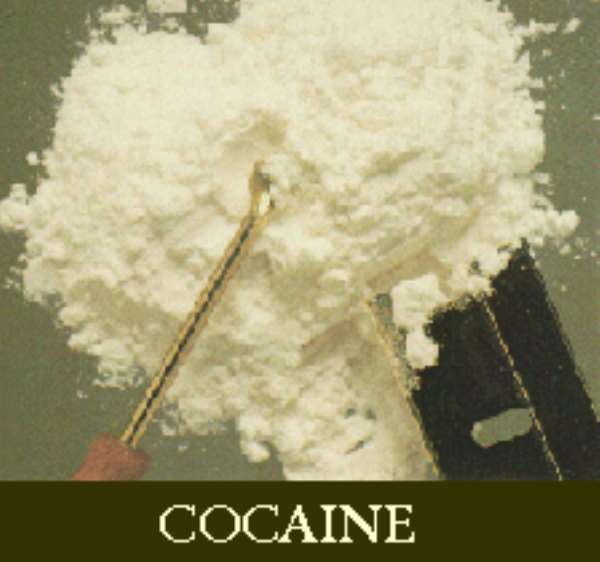 Graphic -- An Accra circuit court,presided over by Mr Kwadwo Owusu, yesterday granted bail totalling ¢800 million, with two sureties to be justified, to two foreign nationals accused of possessing cocaine without authority. The two, Victor Gondoh, a 36-year-old Liberian, and a 15-year-old British national, were granted bail in the sum of ¢400 million, with a surety each to be justified to re-appear today.
The court held that it granted the bail based on the fact that the police had completed its investigations into the case.The two were arrested at the Kotoka International Airport on October 21, 2004 when they were about to board a United Kingdom bound aircraft. Gondoh and the 15-year old boy, whose name is being withheld have been charged on three counts of engaging in criminal conspiracy relating to narcotic drugs,attempted exportation of narcotic drugs without licence and possession of narcotic drugs without lawful authority.Their pleas have not been taken.
The facts of the case are that the two were travelling to the United Kingdom and while going through check-in procedure, customs officials found three parcels of a whitish substance suspected to be narcotic drugs wrapped in transparent polythene bags in a false compartment in each of their bags.
The two were immediately arrested and handed over to officials of the Narcotics Control Board (NACOB).
According to the prosecution, Gondoh allegedly claimed ownership of the drugs and said he bought them from three young men at a spot near Pig Farm, a suburb of Accra.
He, however, claimed that he could not identify those who sold the substance to him.