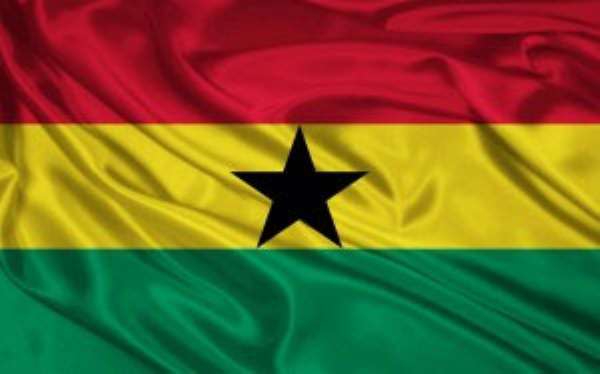 This is my country, this is your country and this is our country…let us all come together with oneness and a common determination and I am sure we will build a better country for ourselves. Every individual in this country have played in one way or the other, a positive role in ensuring our country gets the best of her developmental quota. From the poor man on the streets of our cities and towns to the richest man in the country, we all have done well. However, it's very important to applaud and hail some specific kind of workers in our country because you and I are nothing without their endless services.
They are the holders of this economy, providing the country highest percentage of our annual income but yet they are the poorest category of workers in the country. Ladies and gentlemen, join me welcome and hail with a joyful heart our honorable FARMERS across the country. Indeed they have done well and played their part as a people to their country. Their mercies are indisputable! I wish all our generous farmers AYEKOO!!! Ghana is proud to have you all.
To some of us, who grew up in the villages and farming communities, it is more than important to honor our famers every year. After providing such essential service to the country, their families are still the poorest, having no access to better national social amenities and sadly, their wards do not have access to better education.
Their job is indeed a risky one but, it takes some few courageous individual even realize the importance of their job to the country. I grew up in a farming community in the Amenfi Central District of the Western region called Wassa Nkakaa some 5km away from Manso Amenfi, the district capital. The major occupation of the people living in this town is farming with the cash crop sector dominating the activities. Cocoa, rubber plantation, oil palm and few citrus are the main cash crops grown in this part of our country.
It is no doubt that the wassa Amenfi area is one of the most cocoa producing areas in the country and also rubber. But it is sad, that farmers living in this part of the country are hugely poverty stricken. From poor roads, inadequate classrooms, lack of social amenities such as clinics/hospitals, post office, market centers, portable water and many more, the people still take active interest in farming.
Politicians have turn to have always made empty promises to them during election years. At my old village for instance, the only bore-hole constructed by an NGO in 1996 is spoilt and residents are forced to buy sachet water for drinking and streams for washing and other home chores, to those who can't afford sachet water everyday resort to streams polluted by galamsey activities.
My last time at the village (2 years ago), I saw the JHS block of the town was almost collapsed while students were still taught in what I called "a death trap". Amazingly, this town is barely 5km from the District capital (Manso Amenfi) where the DCE resides. Revenue officers from the District Assembly also come for their revenues too.
This is not to say, this particular problem is peculiar to the Amenfi Central District only. Farmers irrespective of their importance in the country have no political and administrative backing. It amazes me when, as a country, we make laws protecting our farm lands and its uses and we have no such laws protecting our farmers farming on these lands. Every agricultural minded economy in this 21st century world has policies and conditions of service for her noble farmers. To cite a few countries: the US, Brazil, India, Malaysia and Australia. India and the US for example, government provides a ready market for farmers so farmers do not struggle to sell their farm produce.
Financial assistance in the form of subsidies and inputs, compensations and insurance and even retirement benefits are given to farmers every year. Can't we do same here in Ghana? One of such sad negligence for farmers is the Fulani issues in the Asante Akyem area. Fulanis are destroying farms in this area and killing our citizens on top but the saddest news is that, our law enforcers have paid deaf ears to it. Asante Akyem is one the food baskets of Ashanti region and its environs.
From vegetables, arable crops, staples, fruits and cocoa, all these are being destroyed by these Fulanis and we sit aloof without any measures. They kill and rape our beautiful women in this area but politicians and police force are unconcerned. It's a pity that a Ghanaian will rape a fellow Ghanaian and he is sent to prison but Fulanis are doing same and they are left to go free.
At this point, I share the views of the youth in Agogo to take the laws in their own hands and deal with the fulanis in any way they think will help them. There is a saying that, "if persuasion fails, force must be applied. Our leaders have shown gross incompetence in handling this Fulani menace. They cannot stop them and so must stop them at all cost even if it takes killing them too. We can't afford to lose innocent farmers anymore. Asanteman and Ghana deserves better! Almost every government have said this statement, "agriculture is the backbone of Ghana" yet we have seen no improvements in our agricultural sector.
Thanks to the greedy politicians of our time. A country that waste millions of Dollars on activities that brings us almost nothing at the expense of agriculture which has the greatest potential of transforming our nation to level we desire, are we serious? If we are to spend a third of the monies we spend on Black Stars and the GFA during African and world cup seasons, I believe and have faith that Ghana will soon metamorphose to the better. This is not to say investing in sport activities is bad though, we ought to be serious as a country. Management of an economy is like managing a banking institution, profit maximization should be the ultimate goal.
No bank will invest in a venture where no profit will be made at the expense of a potential profit making venture. Consider this scenario: Two brothers were given same capital to start a pig farm and pork processing center. One cited his farm in a dominant Muslim society whilst the other cited his own in location dominated by Jehovah Witness and the Christian fraternity.
So, amongst two brothers, who will make profit? If you are an investor, which of these two ventures will you invest? Isn't it obvious the second brother will attract better profit and investment opportunities and the first one collapsing in no time? I have always linked our investments in the Sports and Agric sectors to this scenario. During the 2014 world cup, we spent over USD 15million on black Stars alone, whilst the budgetary allocation to the Ministry of Food and Agriculture was barely GHS 1million. Notwithstanding this, agriculture per the 2014 budget was the leading income generating sector to Ghana.
I didn't hear of even a dime from the Black Stars to the economy after spending such huge amount on them. Is this not complete madness of us as a nation? Agriculture is the only means of reducing to the barest minimum the rising unemployment in our country. We have always talked of industrializing our country but have ignored the only means of reaching our goals.
There is a saying that; "if you forget the sound of your King's horns, you turn to be lost in public". Yes, Ghana is lost. We have forgotten the sound of our King's horns. We have ignored our pivot of growth for those we do not need. My good friend, Jude Boateng has always said, "We are in a country where our front liners are just like roadside comedians" and I sometimes agree with him perfectly. Our leaders are talkatives but not thinkatives.
In conclusion, I wish to take this opportunity to express my profound gratitude and unflinching support to all farmers across the country. Keep your energies alive and continue with your endless services for Mother Ghana. If politicians refuse to appreciate you, I know and hope the Almighty God/Allah will one day reward you all.
To also pass a piece of advice, it is high time farmers in Ghana came together to form a strong farmer-based associations so that we can together fight a common purpose in the interest of our country and livelihoods. In all our activities, let us also consider the land we farm on. It is very imperative we protect the lands for more planting seasons and profits. Let's go conservative agriculture now! It's the only way we can protect the fertility span of the farmlands. Thank you to all our industrious farmers.
Richard Sarpong
(Agriculturist, entrepreneur & social commentator)
Email: [email protected]