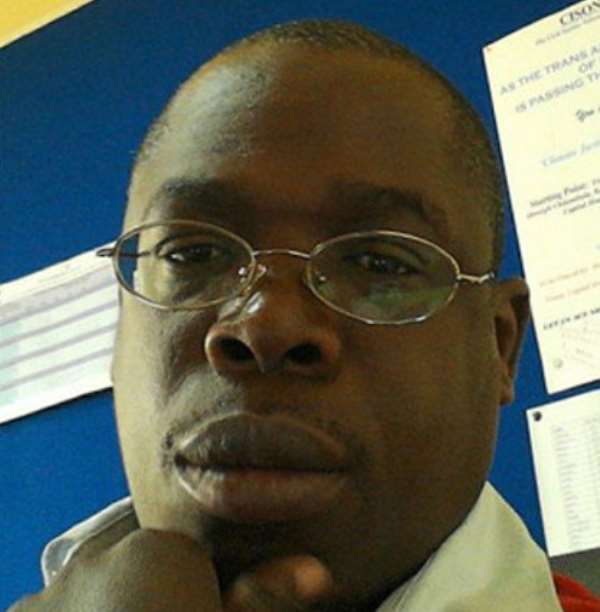 Dr Fanwell Kenala Bokosi
Dr Fanwell Kenala Bokosi, Executive Director of the African Forum and Network on Debt and Development (AFRODAD), made the following startling revelation when he was responding to a question on Zambia and Ghana's new International Monetary Fund (IMF) policy.
"Now we (Ghana and Zambia) are going back to the IMF and the conditions are going to be hard. The reason they encourage us and made us middle income, and encourage us to go and get more debt has nothing to do with the continent. It has something to do with the downturn in Europe.
"Interest rates in Europe were almost zero so if you loan somebody money you don't get anything. And at that time after the crisis the only continent that was growing was Africa. So what do you do? To make more money this money that is sitting here must go.
"That is why every country was now issuing a bond. The conditions didn't change in Africa. 25 years no one will buy a bond from Africa because it was too risky but now Rwanda, Mozambique, everyone; trust me, the interest rates are going up in a few month time and then we will feel.
"I always tell people that when a bank comes to you and says I want to give you money so that you are independent and you never borrow again from me, you should ask that bank manager whether he means his deal or not because the bank makes money by loaning.
"So the IMF's mission is simple. It loans money to countries. It is very unreal that you have the IMF that is going to loan you money and they expect you not to borrow"
Three years ago, Dr Kenala Bokosi had described Ghana and Zambia as economic stars of Africa.
To him, the reason why Zambia and Ghana are having problems is that when they were classified as middle income countries, their borrowing interest rates became higher and then they were encouraged to borrow at higher interest rates so their payments became higher.
He submits that as lower income countries you borrow at concessionary rates and this makes economic sense per a business man. On Foreign Direct Investment (FDI), he questioned if anyone would accept to invest in a country and get something less than invested.
Dr Bokosi concludes that all these foreign investors are coming to Africa, because as very intelligent businessman they will only put in less than what they will get.
He believes aid is not bad in itself. "If you put it in the right places and for the right purposes, you can move the continent but half the time we don't." He therefore advises African leaders to rather invest the monies into productive ventures.
By: Elizabeth Alampae Ayamga
Email: [email protected]