Boy Dies For Burning Dad's Bible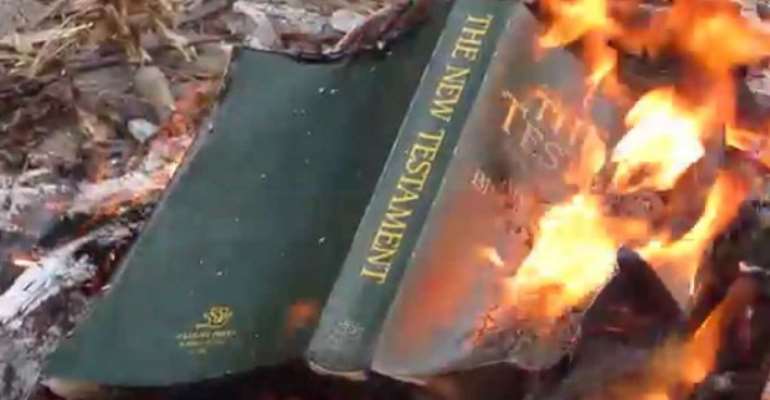 Residents of Kwae in the Kwaebibirim District of the Eastern Region are living in a state of shock after a 13-year-old boy reportedly died for setting a Bible ablaze.
The victim was buried Thursday morning after he had been struck by what residents believe was a thunderbolt when he reportedly set his father's bible on fire.
But the father of the deceased, Opoku Afriyie, a pastor, has attributed his son's death to the work of evil spirits.
According to him, his son always complained they (parents) were not making enough time for him and demanded that they should stop going to church.
In revenge, Mr. Opoku said, the boy set his Bible ablaze to prevent him (father) from going to church.
'I'm a church leader and I cannot shirk my obligations to God and His servants. I suspect it is an evil spirit that is haunting my son,' he claimed.
Meanwhile, some residents who have condemned the boy over the act fear that a bad omen might hit the community.
They are demanding some pacification to the gods to avert any calamity in the town.
-myjoyonline