There Is No Tension Between Christians and Muslims- Presby Moderator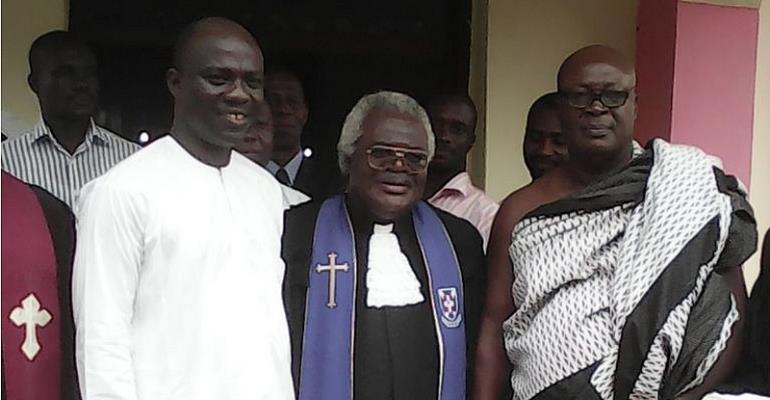 Politicians have been cautioned not to deceive Ghanaians that there is tension between christians and muslims as been perceived in the media. According to him, politicians are using that mischief to divert attention of Ghanaians from the numerous challenges such as the recent power outages.
This was made known by moderator of the presbyterian church of Ghana, Rt. Rev. Professor Emmanuel Martey during a visit to Akyem Old-Tafo Grace congregation in the Abuakwa north constituency of the eastern region.
He charged the government to solve the problem and stop the blame game since Ghanaians remains victims to their actions. " They are trying to divert our mind from the problems we are facing with these mischief that there is war between christians and muslims, which is not true" he added.
Rt. Rev. Professor Martey who is also chairman of Christian council assured Ghanaians that there is no truth in that assertion and urged Ghanaians not to allow themselves to be deceived by politicians. He emphasised that there has been peace between christians and muslims and wonders why people are trying to create chaos with that.
He was however not happy how president Mahama, the communications ministry and the ministry handled the issue.
" I think the president spoke too early on the matter so i appeal to all stakeholders to help solve the issue amicably instead of politicising it" the moderator added.
Chief of Akyem Tafo, Osabarima Adusei Peasah in a speech supported the moderator that there is no tension between christians and muslims and therefore called on all to live in peace as it has been since time immemorial.
He cautioned the youth of the community to desist from any form of criminal activity as he would do his best with the help of the police to end all bad attitudes in the community. He therefore urged parents to advise and direct their children well since they are the future leaders.
The MP for Abuakwa north constituency, J. B. Danquah Adu also appealed to all to help in the proper upbringing of their children.