'Why oh why now?'- Ayikoi Otoo saddened by religious discrimination fears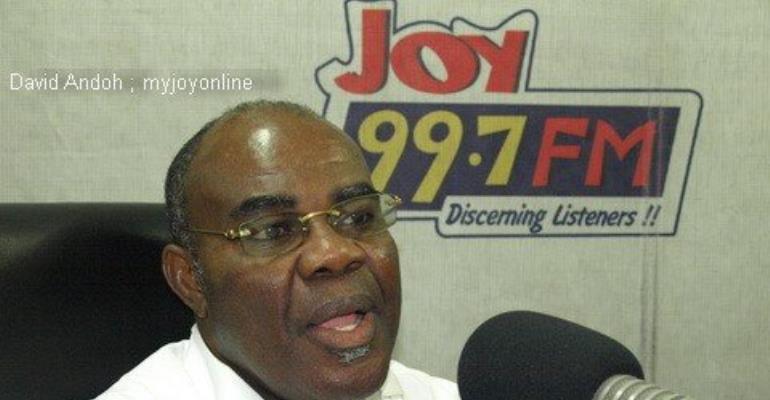 Frustrated, saddened and helpless, a former Attorney-General is wondering the motivation for a suit at a Supreme Court involving religious discrimination, which he fears could disturb the jealous peace.
"Why at this stage, why, oh why? I don't like where we are going", Nii Ayikoi Otoo could not hide his fears on Joy FM'sSuper Morning Show.
He says it is difficult to understand how a student could go to a Christian missionary school knowing full well that the school practices a different faith.
"Why choose a Christian institution when you could go to Ahmadiyah?" he asked. 
Ghana is bracing for a Supreme Court ruling to determine among other things, whether a Muslim should be compelled to attend Christian church services in missionary founded schools and vice-versa.
It has become the ultimate conflict-resolution center after a build-up of discrimination fears in some sections of a minority religious group, Muslims.
The discontent voiced about a month ago has travelled fast and wide enough to grab national attention and presidential mention during the 2015 State of the Nation address by President Mahama.
The President has threatened that appropriate sanctions will be meted out against any school head who forces a non-Muslim or non-Christian to perform or participate any religious rites and activities that go against their beliefs.
Catholic leaders have called the President's bluff, describing it as unwarranted.
Both leaders within the Christian and Muslims groups have appealed for calm while the Peace Council arbitrates in the matter.
In rejecting the call by some Muslims that their rights be respected, Nii Ayikoi Otoo maintains "there is no absolute right anywhere".
He argued that Christians and Muslims in this country have lived together peacefully for a long time. He says Ghana has not faced any serious religious disagreements in the past and wonders why it should be happening now.
In the wake of terrorist activities in the Middle East led by ISIS, Ayikoi Otoo argued that anything that fuels religious tensions is dangerous for the peace.
He recommends that Ghanaians "let sleeping dogs lie". He did not explain how this should happen.
He advised any student or parent who is passionate about the dictates of their religion to apply to its respective missionary schools.
The Managing Editor of the New Crusading newspaper Kweku Baako joined in expressing frustration at the source of an unprecedented attention to religious rights.
"I am asking myself where it came from. I have a very serious difficulty", he said. Story by Ghana | Myjoyonline | Edwin Appiah | [email protected]