Stop Selling Our Tradition And The Holy Spirit—Northern Regional Minister Tells Chiefs And The Clergy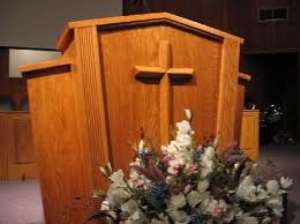 The Northern Regional Minister, Alhaji Mohammed Muniru Limuna has challenged Gonja Chiefs and others alike, to stop 'selling' Chieftaincy titles in the Kingdom. Alhaji Limuna warned that the chieftaincy conflicts in the region, was because the chieftaincy titles were not given to the rightful people.
According to him, maintaining customs and traditional processes of ascending to the skins, was the only way the chieftaincy related conflicts can end in the Kingdom and others alike in the region. Alhaji Limuna bemoaned the rate at which 'non royals' claim chieftaincy titles all in the name of 'riches'. 'Almost every day, 90 percent of my life is spent on conflict management in the region' He added.
While commending the King, YagbonwuraTutumbaBoresa I, for his endless effort to sustain peace in the area, he urged him and his chiefs, to use their position to instill discipline in the youth to excel in their various fields of endeavours since the future lies in their hands. He was delivering an address during the 15 year anniversary of New Life School in Damongo in the West Gonja District at the weekend.
He reiterated government's commitment to investing in the education sector to give the future leaders a 'better tomorrow'.
Touching on corruption, the Minister urged men of God to stop the 'sale of the holy spirit'.
"Our clergy and the Imams, lets also go back to the drawing board and look at what we do that also breeds corruption in the Churches and in the Mosques. Because when you want to pray, you tell us that, those who have GHC 1000 should come for special prayers, those who can afford GHC 900 to follow suit in that other. So if I'm sitting down as a minister and l cannot afford GHC 1000, l would be ashamed, and that is why some officers are stealing money because, they have to be respected in the Churches and in the Mosques because you hail them. We must also see the way we raise our funds that would not push people to be corrupt. There must not be difference in offering prayers using money as the basis. It is rather the poor who needs prayers' He decried. He therefore charged that the public must not blame only politicians for corruption and other ill activities but also fulfill their part of bargain."