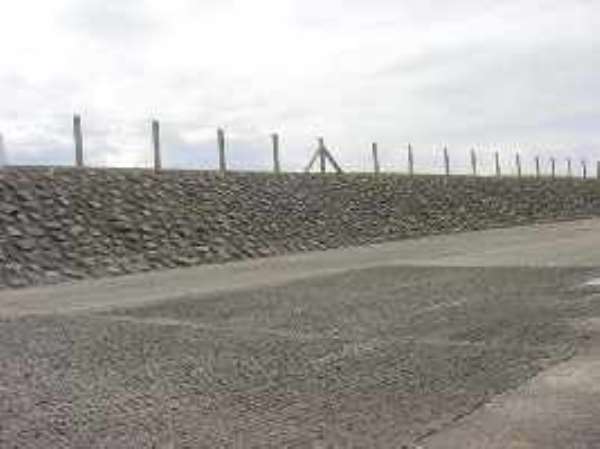 It would sound very funny and even unreasonable to consider the possibility of one paying to be imprisoned when they have committed no crime. Even when a crime is committed, it is unimaginable that anyone would pay to be imprisoned! Unfortunately and interestingly, a lot of property owners are doing something close to this in Ghana.
Property owners invest a lot to build high solid fence walls to ostensibly protect their respective properties. The walls, some of which could match those of some low-security prisons in my opinion, could have been replaced by vegetative fence that would boost oxygen supply in and around the house. One may also wonder if the high and solid walls, are intended to hide their beautiful houses that they paid a lot for the architects to design!
Obviously all these are for the security of their property and their person; however what security can one guarantee their person outside the highly-secured property or even when in the property itself. Though not common, there have been cases when people have been fatally trapped in their homes by these security installations when some disaster occur. Let us consider the other option of preventing or reducing possible self-inflicted disasters within your property by positively targeting the feared criminals instead! The resources that went into building the walls could alternatively provide accommodation or other empowering investment for the neglected in society that would turn them from crimes.
This fence-walling craze has caught on so much so that schools and universities with their expansive lands are committing large sums of money to building high fence-walls at the expense of other facilities. I am sure even the stubborn public can still respect a meter-wide cleared boundary in the bush and about one foot high cement work in the developed environment. This combined with speedy adjudication would adequately prevent illegal encroachments. I am also praying that this mentality does not escalate to the national level such that our scarce resources will be committed to building a fence wall around Ghana as a means of securing the nation!
By extension, I hope the advanced countries could consider to some extent helping the less developed nations in their respective countries as a means of curbing the influx of these nationals to the advanced countries for greener pastures, only to end in disasters on the high seas or on deserts. The "perfect" security system that also appear high-handed from the other side does not portray these advanced countries in the right light. Even then the security has never been totally tight, as the occasionally reported breaches have shown.
May God/Allah/Our conscience help us!