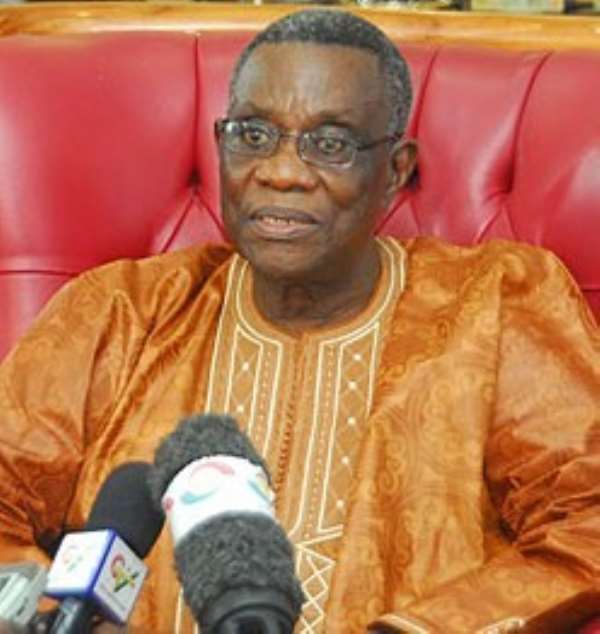 The President of IMANI Ghana has blamed the late President John Mills for 'giving Ghana an incompetent Commissioner' for the Commission on Human Rights and Administrative Justice (CHRAJ).
Franklin Cudjoe says the inconsiderate behaviour of CHRAJ boss, Lauretta Lamptey, in expending $148,000 on her accommodation when the commission is cash-strapped is indicative of the incompetent persons the late President appointed during his tenure.
'This thing doesn't make any sense, but I am not surprised; these are the vestiges of late President Mills' handiwork because some of the decisions he took have, unfortunately, landed us this way,' he lamented.
Mr Cudjoe was, however, quick to clarify that he was in no way speaking ill of the dead but explained that 'this is just evaluating the decisions that our leader had made; very poor decisions…we know that President Mills had done quite a lot of things that have, unfortunately, left us in a lot of problems.'
Lauretta Lamptey
The CHRAJ boss has also been accused of ordering the renovation and redesigning of her official residence at an outrageous cost.
'This is the handiwork; this is the legacy we were left; so when people are talking about President Mills' legacy, they should start looking at these as well because of the problems we are facing right now. Most of them were supervised by late President Mills. Let's not mince words,' he added.
Some groups and institutions are calling for her dismissal while others are admonishing her to honourably resign.
Speaking on Citi Fm's news analysis programme, The Big Issue, the IMANI boss opined that if Ms Lamptey had shown 'a little compassion for people, I don't think that she would have done the thing that she did.'
He described as 'plain corruption', the amount of money spent on her accommodation, claiming that 'the renovations that were to be done shouldn't take more than a month for it to be completed; so for it to have taken three years and counting only means that she is benefiting from the extensions.'
'She benefited from this scam; let's not mince words…,' he insisted.
Cudjoe expressed shock at the ability of the CHRAJ boss to apply for a loan to settle her hotel bills instead of looking for funds to fight the growing spate of corruption in the country.
According to him, the CHRAJ boss 'was competently incompetent from the start because there is no way she should have gotten the job. She was not up to it.' citifmonline