Nelson Mandela International Day 2014: The Year Without Madiba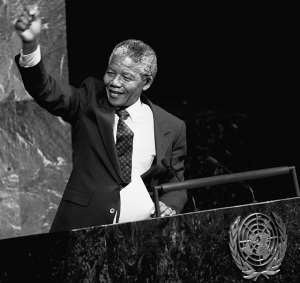 For the fifth consecutive year on the 18th of July - the day Nelson Mandela was born -the United Nations supports a call by the Nelson Mandela Foundation to devote 67 minutes of our time to help others, as a way to mark Nelson Mandela International Day. This year, the world commemorates the Day for the first time without this world icon, who promoted the use of time for the good of humanity when he said 'We must use time wisely and forever realize that the time is always ripe to do right'.
It has been seven months since Madiba, one of the greatest leaders in modern history, bowed out of this world stage of despair, opportunities, challenges, hope and possibilities. But it feels like just yesterday when the world, through the eyes of the media, besieged the residence of Nelson Mandela in South Africa, to hear and see the breaking story of his passing.
As the world keeps celebrating his life, it is only appropriate, and justifiably so, that we reflect on his perspective of time to also use our time wisely for the good of humanity. Mandela devoted 67 years of his life to the service of humanity - as a human rights lawyer, a prisoner of conscience, an international peacemaker and the first democratically elected president of a free South Africa. He founded the 'rainbow nation' out of the ruins of a deeply segregated apartheid society that many considered to be on the verge of civil war at the time. Through the spirit of reconciliation, guided by peace rather than vengeance, with visions of an inclusive future rather than retrospective resentment, Nelson Mandela touched not only the hearts of his country men and women, but people from all corners of the earth.
The apartheid system in South Africa might be the most explicit example of ethnical discrimination in modern history, but structural discrimination based on ethnicity is still eminent in various forms in different parts of the world. It deprives people of their rights for equal opportunities, it denies people the right to prosper, and it can even create violence with deadly outcome. As indicated by the UN Secretary- General Ban Ki-moon, in his statement to mark the day, although 'apartheid is gone - thanks to Nelson Mandela, countless other individuals and the proud actions of the United Nations, our planet and its people still face terrible threats -- poverty, discrimination, climate change, conflict and more. Nelson Mandela Day is a call to action. Each of us can celebrate this Day by helping to address real problems in our communities. Together we can give great meaning to our celebration by paving the way for a better future.'
Hence, despite the absence of this great icon, Nelson Mandela's remarkable struggle for freedom, human rights and equality and his teachings are as much needed today as they were when he was released from prison in 1990 after 27years behind bars.
He was a true voice of the voiceless and a supporter of the suppressed. But perhaps, first and foremost, he was forgiving. He realised that when he 'walked out the door toward the gate that would lead to [his] freedom, [he] knew if [he] didn't leave [his] bitterness and hatred behind, [he did] still be in prison.'
The world will always be inhabited by people with varied views and opinions. Nelson Mandela taught us to embrace our differences, to look beyond our squabbles and conflicting perceptions, and instead to focus on how we can learn from each other and through that learning create strong and inclusive societies.
All people, from common people like ourselves to the leaders of the world, can be messengers of Nelson Mandela's teachings. We can all learn and study his vision of reconciliation and tolerance, and internalize it into our actions by using our time wisely.
An opportunity to start embracing the teachings of the great Nelson Mandela, the leader and the visionary, is to dedicate 67 minutes of our time to helping others on July 18. So what are you going to do? Share with us on twitter @UNICAccra. Remember the hashtag #MandelaDay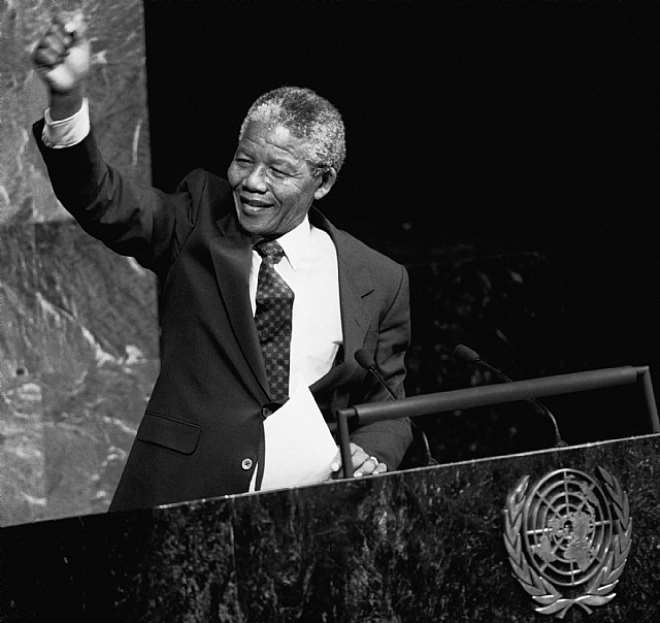 MANDELA 2