200 Dokokyina residents and chief displaced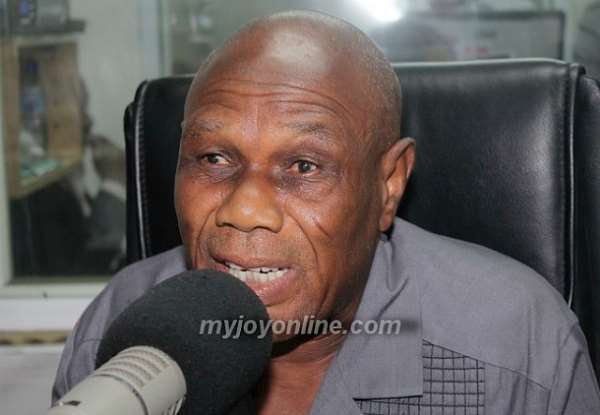 Over 200 residents of Dokokyina, a community close to the Bui Hydroelectric Dam in the Brong Ahafo Region including their chief have been rendered homeless, following last week's demolition exercise carried out jointly by the Regional Security Council (REGSEC) and the Bui Power Authority (BPA).
The authorities claim activities of the residents pose a threat to the power generating Dam.
But chief of the area, Nana Kwadwo Kuma who spoke on Joy FM's Super Morning Show Thursday, says the land in question does not fall within the catchment area of Bui Dam site which was compulsorily acquired by government as a result of the construction of the Bui Dam.
He said the matter is even before the Appeals Court where an application for injunction restraining the authorities from demolishing their buldings is scheduled to heard on May 13, 2014.
According to Nana Kwadwo Kuma, even though government compulsorily acquired part of the Dokakyina lands [excluding where they are currently], compensation is yet to be paid to them.
He said the land in contention "is not among the relocation scheme" of the BPA.
"W are at the mercy of the rain, reptiles, mosquitoes, the sun [and] all sorts of inconveniences," the chief told Kojo Yankson, host of the Super Morning Show.
"We were not even permitted to remove anything from our rooms. I do not have any property left apart from what I am wearing now," he lamented.
However, Mr. Omumbila Salifu, External Relations Manager of BPA insists the BPA duly acquired the land and paid compensation to the rightful owners who have also been resettled.
Mr. Salifu said the demolition was carried out by the National Security in order to save the Dam from the destructive activities of illegal miners also known locally as galamsey.
"For some reasons some residents of Dokokyina [led by Kowadwo Kuma] have refused to be resettled," he said.
Samson Lardi Anyenini, Lawyer for the residents says the action by the BPA is an infringement on the rights of people in that community.
"You cannot tell me that even in the absence of a court order you can go ahead, do a demolition without an order of the court," Mr. Anyenini stated.
"On what authority are we doing so? Are we not taking the good advice of the president [John Mahama] when he spoke about the manner in which demolitions must take place? You need an order of a court to move into such a place and flatten the houses of these people," he stressed.