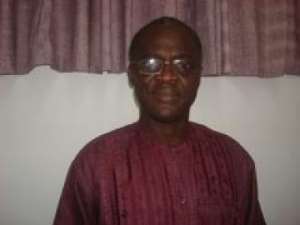 Kingsley Ofei-Nkansah.
Stakeholders in the Agriculture sector have been tasked to prioritize the fight against the introduction of GMO foods into the country.
Speaking to Radio Ghana, the General Secretary of the General Agriculture Workers Union of the TUC, Kingsley Ofei-Nkansah said the strong advocacy being engineered by some self-seeking individuals and giant agri-business corporations in Western countries is a ploy to make developing countries such as Ghana more dependent.
Mr Offei-Nkansah noted that apart from its negative health implications and possible destruction of the country's bio-diversity, it is a blatant lie that the introduction of GMO is the best way to improve food production.