The Saga Of Dum Sor Ville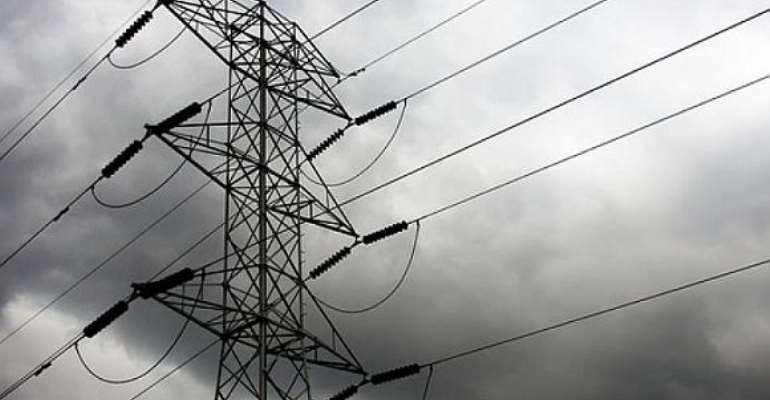 The current energy crisis that has befallen Ghana in the scale of a "mosaic plague" is very grave and I rightly share the sentiments of President John Dramani Mahama, who said he has been having sleepless nights due to the crisis.
If even the President who can afford the luxury of air-condition and generator in mosquito proof building is "gnashing his teeth'' in agony, then one can imagine the frustrations of ordinary Ghanaians, who have to battle with the frequent power outages popularly known as "Dumsor'' per Nana Addo Dankwa Akufo Addo.
While struggling with the rising cost of living, poor sanitation, polarised political environment, poor health delivery system knocked out cold by the apparent non-functional nature of the National Health Insurance Scheme (NHIS), it has become a magician's world for most Ghanaians.
It is a constant struggle with dynamic variables that seems to worsen with each day, while salary increment and favourable work conditions have rather become a static entity. In the midst of these entire unfolding and demoralising scenario, we have to ask ourselves, where have we come from and how did we get here and what is the way forward?
I believe the aim of every government is to have an ambitious plan of action to transform the country into a middle-income nation. One of the very key areas that require focus should be the power sector and its associated reform.
In recent times, there has been much emphasis on both structural and regulatory reforms aimed to encourage private investment in the development of the power industry. Energy sector parastatals have been earmarked for change to bring them in line with international standards.
It is in this light that The Kufour administration committed itself to the development of a West African Power Pool (WAPP), where generation capacities and inter-country connections could be expanded among the 16 West African member nations.
Hydroelectricity is the primary source of Ghana's power. Ghana's current hydroelectric capacity of 1.072 GW is located at Akosombo (912 MW) and Kpong (160 MW). In 2007 TheThe Bui Power Authority Act, 2007 (Act 740) was enacted by the Parliament of Ghana and assented by President Kufour in July 2007.This set the ball rolling for an additional hydroelectric projects to be built on a Build Operate Transfer (BOT) financing scheme.
The $700-million, Bui hydroelectric project is located on the Black Volta. The Bui project would have a generation capacity of 400 MW. In addition to increasing the domestic electricity supply, power generated from Bui could be exported to Burkina Faso, Mali and Cote d'Ivoire.
There were also plans to have a second BOT facility, which would be located on the Pra River, and would have a total generating capacity of 125 MW. The only challenge with hydro-electric power generation have been the cyclical low rainfall, which forces power cuts from Ghana's hydroelectric facilities.
The challenge with cyclical rain patterns has given rise to the need to diversify our power generation sources and reduce reliance on hydroelectric power by increasing and expanding thermal generating capacity. Current thermal facilities are located at Tema and Takoradi and account for about 40% of generation output. An additional capacity is planned at Tano (gas-fired barges) and at Tema.
The Volta River Authority (VRA) and Ghana National Petroleum Corporation (GNPC) have constructed transmission lines and substations at Essiama and Elubo in the Western Region to feed the power generated at Tano into the national grid.
The VRA also installed 110 MW at the Strategic Reserve Plant (SRP), near the Electricity Company of Ghana (ECG) main substation in Tema. The Takoradi Thermal Power station has since its completion supplied 650 MW of power to the VRA (VRA, 2011).
The plant was constructed by CMS Energy Corporation, who has a 90 % share in the plant (Business Week, 2007). The VRA owns the remaining 10 % and have an option to increase their stake to 50 %. Takoradi, located near Aboadze, uses both light crude and natural gas as fuel, with dependence on the latter growing once the proposed West African Pipeline from Nigeria is completed.
GRIDCo another player in power transmission in Ghana, was formed to develop and promote competition in Ghana's wholesale power market by providing transparent, non-discriminatory and open access to the transmission grid for all the participants in the power market particularly, power generators and bulk consumers and thus bring about efficiency in power delivery (GridCo,2013).
ECG is responsible for electricity distribution to the Ashanti, Western, Central, Eastern, Greater Accra and Volta regions. VRA is responsible for generation and for the distribution of electricity in the Brong Ahafo, Northern, Upper East and Upper West regions. When the WAGP is completed, VRA plans to convert oil-fired facilities at Takoradi and Tema to natural gas.
In the ensuing agonising trauma that most Ghanaians are going through as a result of the power crisis, one cannot underestimate the socio-economic impact of this power cuts. With the exception of generator merchants and fuel vendors, eventually most companies will bear the brunt of the crisis. To ensure uninterrupted production cycles to meet consumer demands manufacturers will have to resort to installed plants and generators to keep factories running.
Health institutions have been be gravely affected. The lives of patients on life support machines, dialysis machines, children in incubators, surgical theatre equipment,MRI,CT scans, laboratories and mortuaries to mention a few depend on uninterrupted power supply. Our social lives with frequent power cuts has been affected with kids, deprived of access to quality educational programs on national television and other electronic media.
One cannot rule out the ugly menace of robbery and vices. Even in day light most Ghanaians are under hostage situations from armed robbers, woe unto us when it is an all 'Dumsor' affair. As for the vices of prostitution and illicit immoral acts especially among the youth, I reserve my comments.
I am no energy expert and this are purely my opinions on what I think could be factors that has militated against our power sectors over decades, since we had our first hydro-electric plant at Akososmbo.
I know that no matter how good power is generated, there are always transmission losses associated even with the cables, relays and transformers. That is why there is a lot of research to find out the most pragmatic means to reduce such losses through, refined technology and materials used for cables.
Another area for losses is from the area of illegal connections and sub-standard wiring of premises, which most at times are non-standardised and create a lot of strain on the regular power network.
The issue of use of non-energy efficient appliances and equipment both residentially and industrially is one that has been talked about for some time and it is still a relevant issue that requires both tougher regulations and pragmatic education.
The non payments of realistic tariffs and utility bills have seriously hampered the revenue generation efforts of the power generation, transmission and distribution companies to be able to systematically maintain and overhaul their facilities and capacity. Political interference has also played a greater role to decimate talented human resource with the requisite strategic and leadership capacity.
These personnel are to direct and provide the needed leadership in guiding and ensuring sustainability and efficiency in our power generation sector. We live in a country where the level of accountability for leadership is abysmal and non performance and ineptitude is not queried.
One only has to be a political beneficiary or aficionado and will gladly retain corporate position despite an output of gross and crass incompetence.
The lack of research and development in our energy sector is becoming very evident as one cannot point finger at any strategic national plan on energy for the next 10, 20.50 years as done in the nations we aspire to be like the USA and UK.
Presently it has just become a motley of 'dumsornic ideas' and fumbling for a quick fix solution. Where were our so called experts and researchers, when we were gradually spiralling out of control in our energy sector? Meanwhile people were being paid and enjoying 'fat' salaries.
The irony is that this crisis has become a 'political marshmallow' and as usual as politicians make pancakes and omelettes out of the broken eggs of 'dumsor' it is the average Ghanaian who washes the blackened frying pan of political and technological bankruptcy.
I will make a few recommendations as a way forward. The first requirement will be for a strategic plan of action on energy for Ghana spanning through short term, medium term and long term, that is pragmatic and will be reviewed periodically by a non-partisan commission with the aim of molding the plan and policy to meet the requirements of contemporary international standards and practices. It must also be tailor fit for Ghana and have the support of the highest leadership of Ghana.
The power sector requires strategic leadership that is both technically competent and business savvy. I think appointment into leadership positions in the power sector should be made to sign performance contracts.
This will make it easy for their performance to be evaluated against such contracts and the burden of proof will lie with them to resign if they are not able to meet their performance target or get fired.
The research component of the National Energy Commission should be made very active and resourced, so that they can liaise with industry, academia and public to conduct pragmatic research that will provide a proactive approach in for stalling such crises. Their outfit will also conduct studies to provide continuous improvement in our power sector. This brings to light the compositions of our Energy Commission and power generation entities.
The habit of stuffing such places with political apparatchiks is not doing us any good. We need resourceful people with the requisite knowledge to help keep all of us out of 'dumsormanic' depression.
Consumer education and empowerment on the need for energy conservation and an efficient loss control unit that will flush out the activities of illegal connections. This will help to reduce power losses and maximise revenue generation. I am aware that a lot of work has been done with infra-structure overhaul and capacity addition. I think one of our biggest problems is power losses and wastages.
There must be tougher regulations and enforcement of energy efficient wiring of factories and residential buildings. Eventually with the participation of private sector in generation, transmission and distribution of power, there will come a time when Ghana shall have so much surplus that there will be a buy back system where consumers can sell back excess power into the national power pool as done in places like Germany .
There should also be incentives for industries and residential facilities that have power efficient and conservation methods to encourage other to follow suit. I am 'dumsorphobia' and the earlier this crisis ends the better for me, to avoid chronic 'dumsormania'.
Daniel Kwasi Adjekum
Squadron Leader (Rtd)
Proud Ghanaian
[email protected] yahoo.com