Sudan govt, Darfur rebel faction ink ceasefire deal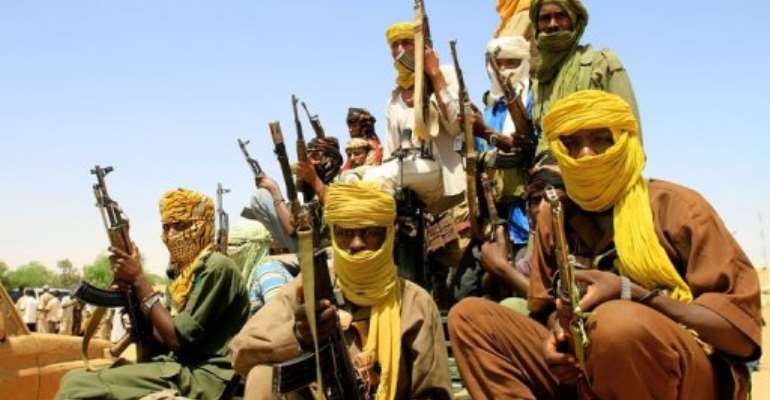 DOHA (AFP) - The Sudanese government has signed a ceasefire agreement with a faction of Darfur's far-west region rebel group the Justice and Equality Movement (JEM), state news agency QNA reported.
The ceasefire took effect at midnight in Doha (Sunday, 2100 GMT), QNA quoted Qatar's deputy prime minister Ahmed al-Mahmud as saying.
He said the deal "will pave the way for inking a final peace agreement in Darfur between both sides".
Two committees bringing together peacekeepers from the African Union-United Nations Mission in Darfur (UNAMID) as well as representatives from Sudan, Qatar and the Arab League, have been formed to oversee implementation of the ceasefire, Mahmud said.
The main body of JEM -- which continues to reject a government peace deal -- said the signatories are a small pro-government faction.
Mahmud announced that Doha will host "a donors conference for the development and rebuilding of Darfur on April 7 and 8."
Qatar has for years been a key mediator in the Sudanese crisis.
In July 2011, the Sudanese government signed a peace accord with an alliance of rebel splinter factions, the Liberation and Justice Movement. UNAMID warned in October that implementation of that accord had hit deadlock.
The JEM belongs to a coalition ethnic-minority Sudanese insurgents seeking to overthrow the Arab-dominated Khartoum regime and had rejected the peace deal as failing to address any serious issues.
JEM's spokesman, Gibril Adam Bilal, said the latest agreement will make no difference on the ground because the signatories had been under the protection of a joint Sudan-Chad border monitoring force.
"This agreement will not stop the war in Darfur and will not address the issues of the Darfur people," Bilal told AFP.
At least 300,000 people have been killed in Darfur and over one million are still living in camps for the displaced, according to the United Nations.
The conflict broke out in 2003 when JEM and other non-Arab rebels rose up against the Khartoum regime.