Special Report: Bonyase; A Witch Camp And Its Priestess In Ghana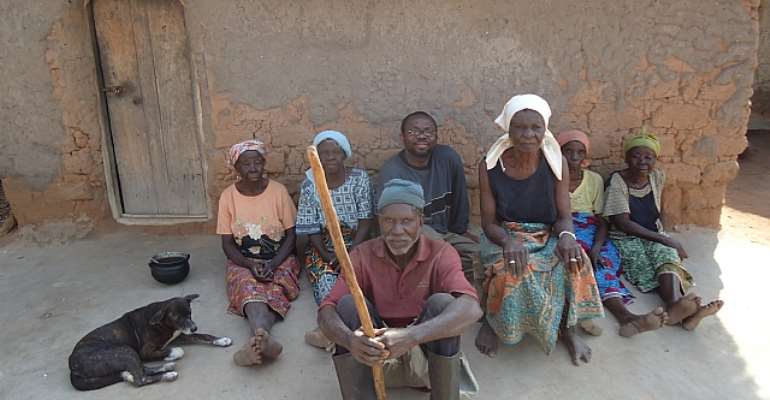 Bonyase is a community in Northern Ghana where one of the witch camps is located. It is in Central Gonja, around 55 kilometers from the regional capital, Tamale. Apart from the Tamale-Accra expressway, other roads leading to Bonyase are long stretches of bushy footpaths and untarred roads that often end in people's compound and then continue just beside a house or across a compound.
It would be difficult to access the village of Bonyase during rainy season or without a guide who is acquainted with the road network. But that is where some of Ghana's alleged witches live, and may spend the rest of their life.
The Bonyase camp has two distinguishing features. It is the camp with the lowest number of inmates. Five alleged witches are taking refuge here. They were driven out of their communities following allegations that they were responsible for the death and sickness of persons in their respective communities. Another distinguishing feature is that this camp is led by a woman.
It is the only witch camp in Ghana that is led by a woman. Her name is Kusunaba. She is the priestesse and the leader of the community. She inherited the camp from the late father.
Kusunaba was a muslim and was preparing to go for Hajj in Mecca before she was called to become the priestess. There are no children in the camp.
The inmates are not allowed to live with their children. They can only visit. It was at Bonyase that I had some impression that the alleged witches were living in sort of a camp- a restricted area that is apart from the rest of the community.
The women live in the same isolated compound with the priestess. The women are directly under the control of the priestess. They farm for the priestess who 'takes care of them' in return. The women looked sick and weak.
They appeared hopeless and seemed to be trapped, and living in a kind of bondage under the priestess. My impression was that the priestess was exploiting the predicament of these witchcraft victims and had turned them into slaves-her own slaves.
She gives the impression that the shrine god had offered the rejected women protection and safety, and in return, that the women had become the 'property' of the shrine god whom they were obliged to serve.
The priestess vehemently opposed the idea of reintegrating these women and getting them to return to their original communities. She became visibly furious and agitated when the issue was raised during her interview. It was obvious that she had vested interests in having these women spend the rest of their lives under her bondage.
The women were aware of this and never said anything in support of their reintegration when the priestess was around and closely watching as they were interviewed. But as soon as she stepped aside, they opened up and pleaded with us to help rescue them out of the place.
They said the priestess was compelling them to farm and fetch water in spite of their failing health and age. And invariably, they had no choice.
The problem is that the families of the women have literally abandoned them to die in Bonyase. They do not want to have them back again. Some of them also were afraid of returning to their families due to fear that they could be reaccused or killed.
Like in other African countries, Ghana does not have an old people's home, so providing an alternative shelter for these sick, aging and traumatized women constitutes a big challenge.
Many Africans continue to argue against the idea of having an old people's home. They say it is not African. That it is alien to African culture. But it has become necessary for African governments to consider establishing old peoples' homes particularly in situations like in Ghana where old age is associated with malevolent magic and witchcraft, and were people who are aging risk being branded as witches and then killed or banished to die miserably.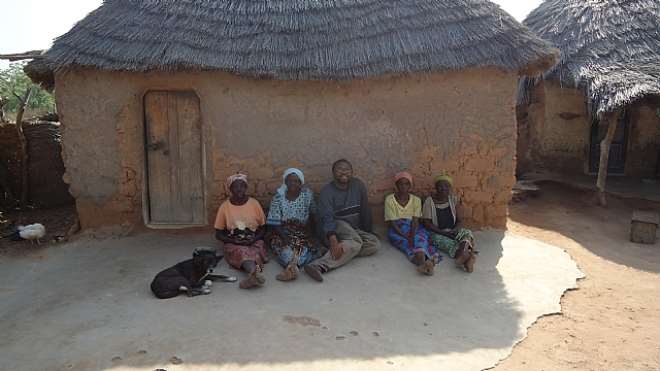 DSC06561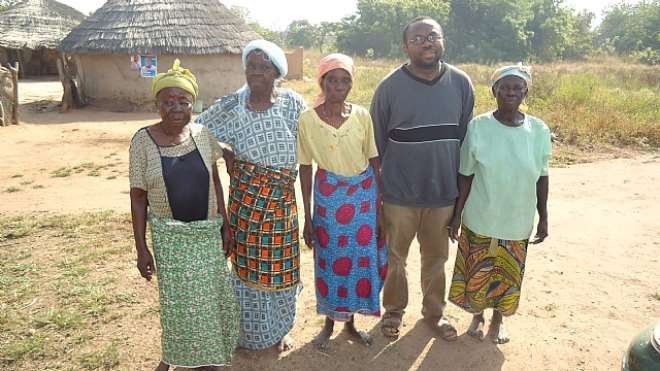 DSC06563
DSC06567