Togo authorities fire tear gas at latest protest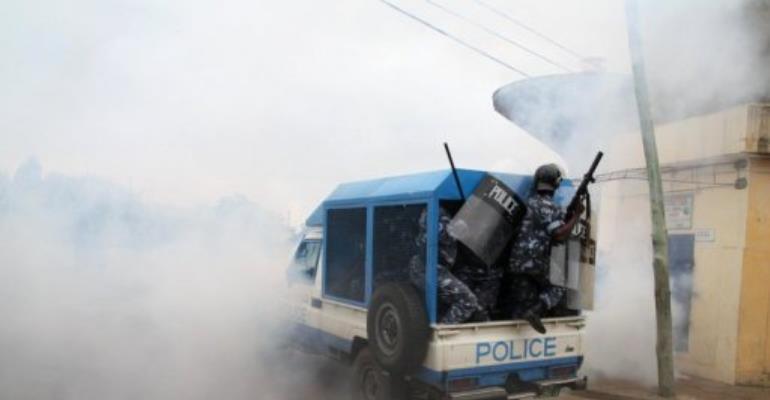 LOME (AFP) - Togolese security forces on Tuesday fired tear gas to disperse the latest in a string of protests demanding electoral reforms ahead of parliamentary polls expected in October in the West African nation.
A crowd had gathered in the Be-Chateau neighbourhood of the capital Lome, but tear gas was fired before the march started. Some sought to reassemble afterward, but it was unclear whether they would attempt to push ahead with the protest.
Tear gas had been used to break up protests last Tuesday and Wednesday by Let's Save Togo, a coalition of civil society and opposition groups.
Clashes broke out on those two days, with some protesters throwing rocks and setting tyres alight in the streets. A third day of protests on Thursday was canceled, while a march was allowed to go ahead on Saturday.
Let's Save Togo said more than 100 people were injured and 125 arrested during two rallies. Togo's security minister said Sunday authorities have released 119 people who were detained.
Togo's government has banned protests in commercial centres, citing the difficulty in maintaining public order in such areas. Opposition groups say the ban is an attempt to stifle critics.
Protesters have been seeking a delay in parliamentary elections to allow reforms to first take place, as well as the repeal of changes to electoral laws that they say the government pushed through.
While the elections are expected to be held in October, no date has been set.
Togo has been run by the same family for more than four decades. Gnassingbe Eyadema ruled the country for 38 years with an iron fist until his death in 2005.
Shortly after his death was announced, the military installed his son Faure Gnassingbe as president. He has since won elections in 2005 and 2010.