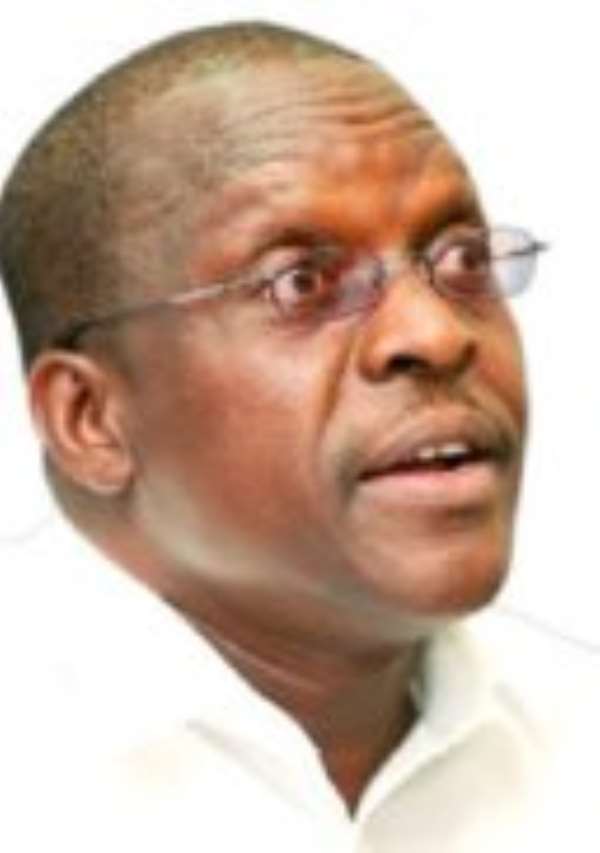 Health Minister Alban Kingsford Bagbin
All regional hospitals are to be equipped with machines for diagnosing and treating diabetes, Mr Alban Kingsford Sumana Bagbin, the Minister of Health has said.
Also, he said, the Ministry of Health (MOH) would set up diabetes clinics in every district across the country to help manage the disease.
Mr Bagbin made this known at the launch of this year's National Diabetes Awareness Week in Sunyani, the Brong Ahafo regional capital.
The National Diabetes Awareness Week is being celebrated on the theme: "Self Monitoring, the key to survival" and is celebrated ahead of the International Diabetes Day which is likely to be November 14, this year.
The week, organised by the National Diabetes Association, a national advocacy group for people living with diabetics, is to raise public awareness of diabetes and diseases that affect the heart and blood vessels.
As part of the activities marking the awareness creation week the association has organised separate free diabetes screening exercises for Atebubu, Kintampo and Sunyani residents.
Mr Bagbin said the ministry was also in the process of coming out with a comprehensive policy to manage and control non-communicable diseases such as hypertension, cancer and diabetes among others and commended the National Diabetes Association for coming out with the national awareness creation week to educate the public on the disease.
He called on the public to adopt healthy lifestyles by being mindful of what they eat, exercise regularly for at least 30 minutes a day and also avoid fatty food, meat as well as smoking and excessive intake of alcohol.
Mr Bagbin noted that managing diabetes was very expensive and bemoaned the attitude of some health personnel who extorted money from patients before conducting diabetes tests for them.
He cautioned those health personnel who indulged in this unprofessional conduct to desist from such acts or face sanctions when caught.
Mr Bagbin pledged his support and that of the ministry for the National Diabetes Association in its bid to help in the management and prevention of the disease in Ghana.
Dr Timothy Letsa, the Brong Ahafo Regional Director of Health Services, for his part, described diabetes as a silent killer which did not discriminate between men and women, young and old, rich and poor, and that everybody was at risk of getting diabetes.
He said in the Brong Ahafo Region, 13,699 cases of diabetes were reported in the year 2010, and that this figure increased to 17,782 cases in 2011, while cases of hypertension in the region also increased from 54,669 in 2010 to 75,024 in 2011.
Dr Lesta, therefore, urged all people with diabetes to manage lifestyle factors and have regular medical checkups to help prevent or manage cardiovascular diseases.
He also urged individuals to acquire glucometers to enable them check their sugar levels at home to enable those who have high sugar levels seek treatment.
The President of the National Diabetes Association, Mrs Esi Denyo, hnoted that the ordinary Ghanaian could not afford glucometers because these attracted taxes and Value Added Tax (VAT) and, therefore, appealed to the government as a matter of urgency take a look at the VAT Amendment Act.
She expressed her appreciation to the National Health Insurance Authority for placing almost all the services that diabetics and hypertensive patients needed under the scheme.
Mrs Denyo urged the government to make the tests which were difficult to access available in every regional hospital as soon as possible.