Management of Hepatitis in Ghana: The Role of Medical Doctors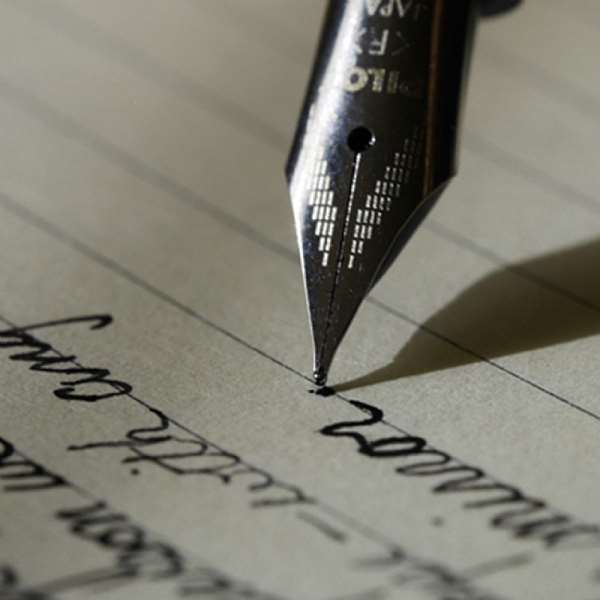 Hepatitis is treatable and preventable. It is closer than you think. Know it and confront it
This article examines the role of medical doctors in the management of viral hepatitis, which is a major challenge here in Ghana."Hepatitis" means an inflammation of the liver.  It refers to a group of viral infections that affect the liver.  There are five main hepatitis viruses, referred to as types A, B, C, D, and E.  The most common types are the A, B, and C.  Of the three common types of hepatitis, only the B type has vaccination.  Hepatitis B (HBV) affects many people and ranks behind HIV as the tenth leading cause of death in the world.About 350 million people are chronic carriers of HBVworldwide. Of this, more than 620,000 people will die from a liver-related disease. In Ghana, HBV is largely a disease of children and young adults aged 10-50 years. About 0.7 to 1.6 million Ghanaians are chronic hepatitis B carriers.
In most cases, a new infection (acute HBV) may go away on its own in the first six months of infection. Most people do not need any therapy at the early stage of the disease.  Thus, if an adult gets infected with the HBV virus, there is about 90 percent chance that the person'simmune system (the body's defense system) will fight the disease off in thefirst six months (the acute phase) and no treatment might be necessary.
However, six months after contracting the virus, those 10 percent whose immune system could not fight off the virus will develop a long-term infection (chronic infection). This means that the intense battle that went on inside the human body during the acute stage between the virus and the immune system has been won by the virus. If left unchecked and unmonitored, infection can eventually develop into a serious liver disease, including liver failure and liver cancer. Chronic (long-lasting) HBV can have a mild course for many years. So it is very important that chronic carriers of the virus know their status and that they are monitored by their doctors regularly (every 6-12 months) to see if they need treatment to control the virus.
Transmission – HBV is extremely virulent and it is about 100 times more infectious than HIV.  This is because the virus can survive outside of human body for up to seven days.It can be spread through any of the following ways:
From mother to child at birth (this is the most common means of transmission in Ghana and Africa);
Contact with infected blood;
Unprotected sex;
Sharing needles for drug use, tattoos or piercing; and
Re-using syringe or needles.
There are many myths about how one getsHBV. It is not spread through any of the following ways.
Sharing food or water;
Sharing eating utensils and drinking glasses;
Casual contact;
Coughing or sneezing;
Hugging or kissing; and
Breast feeding.
The HBV is not an air-borne disease.
Testing –There are several tests that can be used to detect current or previous HBV infection.HBV infection is diagnosed with blood tests. These tests can detect the virus in the blood (antigens), antibodies against the virus, and viral DNA (viral load). Blood tests for HBV are often done when routine blood work shows abnormal liver function or in patients who are at increased risk for exposure. Blood tests can help determine how active the infection is and whether there has been damage to the liver.Blood tests alone may not be enough to guide treatment ofa chronic HBV. Other tests, includingCT scan or ultrasound, and liver biopsy, might be necessary.
Last year,a lady called and told me that she has tested positive for HBV and wanted to know if there is a treatment. I asked her about where the test was done and she replied that she went to a private clinic for the test. I told her to do the test again at any government hospital, polyclinic or any accredited laboratory because I wanted a second opinion and to be sure of the diagnosis. Aweek later, she called to inform me that the result of the new test shows negative.I did not believe her so I asked her to send me the result through thepost, which she did. It was true so I told her to go for another test, which she did and the result of the latest test was negative. I don't want to mention the name of the clinic involved. But the question I always ask is that: what kits did the clinicuse for the test? There are a lot of laboratories in Ghana and we don't know which ones are good, andwhich are bad. So always be circumspect!
Treatment–There is no specific treatment for an acute HBV infection. Symptoms are usually treated with supportive care.  Usually, an acute HBV resolves on its own and does not require medical treatment. There are no medications that can prevent an acute HBV from becoming a chronic case. Chronic form of HBV may be treated with anti-viral medications such as adefovir,entecavir,interferon, lamivudine,telbivudine, andtenofovir. Like all medications, it is important to weigh the benefits of treatment against the risks. Treatment for a chronic HBVdoes not cure the disease but suppress it or manage it like diabetes.Interferon is given as shots;whiles adefovir, entecavir, lamivudine, telbivudine, and tenofovir are taken as pills.
The goal of treatment for HBV is to improve quality of life and survival by preventing progression of the disease to cirrhosis, decompensated cirrhosis, and end-stage liver disease. They also reduce the ability of the virus to reproduce in the body and give the liver a chance to heal it. These medicationsdo not cure HBV, but they reduce the damage caused by the virus.
Because most of our medical doctors in Ghana are general practitioners, and are not hepatologists or liver specialists the treatment of HBVpatients has not been efficient and effective. I know of cases where some doctors even prescribe supplements to HBV patients. Most HBV patients are not treated with conventional medicines which are approved by the U.S. Food and Drug Administration (FDA) and World Health Organization (WHO).
Some of doctors prescribe or treat HBV with medications like livolin forte, live52 and other Chinese medicine. These are not traditional medications for HBV. Rather, they are supplements, which are not regulated by FDA or WHO.The ingredients of such medications are not known and there are no studies backing the claims they make.
Some doctors also claim that they have cured some chronic HBV patients or have helped get their HBV virus load reduced, but in my view they may be talking about patients with acute or new HBV infection. As indicated earlier, about 90 percent of adults who are infected with HBV virus will clear the virus without any medical intervention so these medicines are not doing anything. Good nutrition is far better than these supplements.
No herb or herbal medicine has been approved for the treatment of HBV. No herb, supplement, or any other alternative therapy is known to work in slowing down the replication of the HBV virus or promote the healing of an infected liver.  In fact, no specific herb or herbal medicine is recommended.
What can doctors do to help?
Counseling–Counseling should be an integral part of any medical model that doctorsmay use in treating HBV patients.  Thus, in a holistic way doctors should recognize the psychological needs of HBV patients treating them.When a patient tested positive for the HBV virus, he/she might suffer great psychosocial and psychological stresses through a fear of rejection, social stigma and the uncertainties associated with HBV.  A good clinical management requires that such issues be thoroughly dealt with consistently and professionally. Counseling can minimize morbidity and reduce its occurrence.There should be pre-test counseling as well as post-test counseling. Management of HBV is somewhat different from other conditions, because clinical interventionalone is not enough, psychological and behavioral management are also necessary. Doctors can help HBVpatients to deal with the followingpsychological issues that they may face:
Shock for testing positive for HBVvirus;
Fear and anxiety of infecting others, partner's reaction and losing their work, which is now becoming common in Ghana,especially among those who working at mining companies;
Depression in adjustment to living with a chronic hepatitis;
Anger and frustration over becoming infected; and
Guilt for interpreting HBV as a curse.
Many patients adjust extremely well with minimal intervention. Some will exhibit prolonged periods of distress, hostility, or other behaviors, which are difficult to manage in a clinical setting.
Confidentiality–Confidentiality is as important for HBV patients as it is for all other patients.As required of all professionals, medical officers and other healthcare professionals should treat their patients' HBVstatus with care. Doctors should treat the following with care:
Medical records - it is important to consider how and where to record the diagnosis in a patient's medical (manual or computer) record.
Staff confidentiality-doctors should set an example by maintaining confidentiality and an appropriate attitude towards affected patients. A patient's HBV status should be shared by doctors only with the nurses working directly with them, not other support staff such as the receptionists and security personnel.
Partner or family notification and disclosure - If a patient declares unwillingness to inform a partner or family member of test results, doctors should educate patients of the need to inform partners and family members to stem any further infection.
The U.S. Institute of Medicine found in a study that viral hepatitis related knowledge is low among both health-care providers and members of the communities they serve. Since HBV knowledge is constantly changing doctors should keep up to date with these changes.  Reducing health disparities in the country will require doctors at all levels in the healthcare system to be continuously educated and become aware of the opportunities for prevention, screening and treatment.
The hard work and dedication of doctors and other health-care professionals, researchers, and advocates will help in ensuring a healthy citizenry for economic development and growth.We must make sure that this "silent epidemic" does not go unnoticed by health-care professionals, the government,and communities across the country.
The World Hepatitis Dayis 28th July 2012.World Hepatitis Day is an annual event that provides international focus on people living with hepatitis B and C to raise awareness and to effect real changes in the prevention, and access to testing and treatment of the disease. World Hepatitis Day is only one of four disease-specific official health days recognized and supported by the WHO, with 193 countries committed to participating.To mark the day, we are organizing 2012 World Hepatitis Day in Ashanti Region
Your investment and support will be vital in helping both to create awareness of the devastating effects of viral hepatitis and to promote preventive programmes in the country.Therefore, we request that you join hands with us as a sponsor or volunteer for the event.
"It's closer than you think" This is hepatitis
Know it, Get Screened, Get Tested and Get Vaccinated!
Let's Unite Against Hepatitis In Africa. Join us on 28th July, 2012 at Suame-Magazine, Kumasi.
Theobald Hepatitis B Foundation is a nonprofit non-organizational organization (NGO) registered in Ghana.  It seeks to promote awareness of the prevalent and incidence of viral hepatitis, and to educate the public in the prevention of the spread of the virus and treatment options.  In addition, it seeks to serve as the primary source of information for patients and their families.
Theobald Owusu-Ansah
Regional Board Member for Africa, World Hepatitis Alliance, UK
President, Theobald Hepatitis B Foundation, Ghana
Email: [email protected]
Tel: +233-247-093-893
+233-26-826-9214