Man is Twisted up with Frustrations,but are we Wise enough?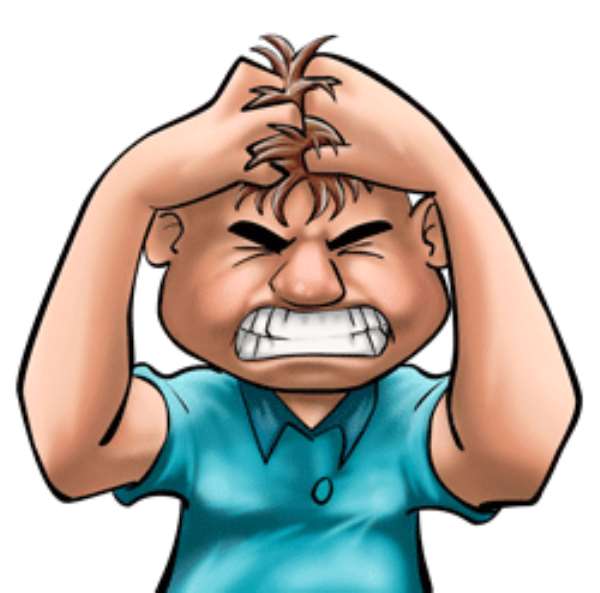 There are things all need to remember.People have trouble in their lives. They have pain, suffering, death, fear, anxiety, oppression, emotional problems, mental problems, phobias…Satan has been busy. They need to hear voices of reason, of hope, and of love. The rich,poor,famous, homeless and all need to know the truth and it shall set them free. All people have this instinctive antenna that picks up the truth. God put the antenna in them so they could hear Him and could be guided by only Him.
What has gone wrong?
Satan continually interferes with God's messages to man. Satan also sends messages to counter what God wants people to know and experience. If we go into the Road of life list, we will see how opposite the messages are. When God speaks to people about humility, Satan speaks pride. People have a choice about who they listen to. They can choose God or they can choose the darkness of Satan. Currently, there is no revival. Today people are choosing Satan. God wants us to revive the spirit through Christ Jesus who gave himself as a ransom for all men so we can make the right choices in our lives.
Does it seem to be so little time?
Yes, there is little time. However, the more we add to the collective wisdom of the world which is the word of God,the more the world benefits. The more we give, in any way, shape, or form ,the more the world is blessed. Your suffering, which God knows are many, are designed to hammer out the worst and bring out the best in you and you begin to see how that works. Be patient, you have a more glorious future than you could imagine. Believe there is excitement for you ahead with no suffering in eternal life.That is God's promise if you read 1John 5:12-13. Remember how it was when we were younger and felt so much better? There is a million times more joy, peace, contentment, and excitement for us. You must not dread the future so much because the dread is interfering with your giving out your wisdom. Your wisdom comes from God, our Father in Heaven and the Bible says the fear of God is the beginning of wisdom. Dreading keeps us from focusing on pouring out the wisdom God gave us. We are frustrated over many things but be patient. Things will change and open up if we remain faithful to His word.
Sometimes we get angry and doubt that things will get better. Health-wise, things have gotten a lot worse and you've been pulled away from God at times, yes, things are tough for all believers.
We all struggle with pain just as you do.But many will need to grow up. People still need common sense as sometimes it appears to be in short supply. Satan uses the pain to drive a wedge between God and His human creation. The more submissive you are to God and His will for you, the more blessings you will receive. A lot of believers have fallen away and taken others with them by their lack of truth and common sense. You must not slow down in giving what God has given you. The very act of giving, no matter in what form, whether it is by your web work, your work with the homeless, or just being a resource for people on the net, must be kept up.As much as I myself,have my work I still spend loads of hours doing the will of God and there nothing more gratifying and refreshing than that.And God always bless me with abundant wisdom to spread His word even sometimes through dreams. Do not just sit idle as the devil will always dash one of his numerous work for you. Rather feed His sheep and that is called wisdom to bless people's lives. Conversion of a sinner to God must be followed up by growth in wisdom so believers will not act like spiritual babies. God need shepherds to lead the many flocks and these flocks will need wisdom implemented in the work each person is to do.
Keep praying,keep listening to the little silence,God is speaking to you.
Because God is about to do a "housecleaning" exercise and vent His wrath on darkness and evil.His wrath will no longer be containable. Mankind will nearly self-destruct and pour out its wrath on itself.Either way, He will come against the adversary. Do make time and read Romans 14:1-23,a good guidance to rules for living.As I always say:
Be dead in sin,alive in Christ and slaves to righteousness.It is said 'Wake up,O sleeper,rise from the dead and Christ will shine on you' but be careful,then,how you live not as as unwise but wise.
God bless u all.