Company makes effort to revamp coffee industry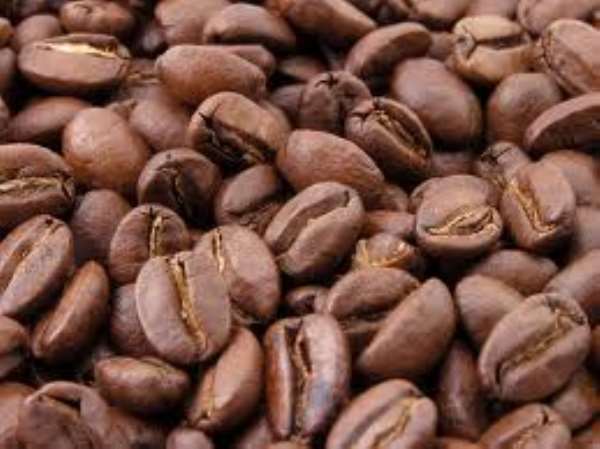 Dormaa-Ahenkro (B/A), June 20, GNA – Yoal Commodities, a private company, has started purchasing coffee for export on pilot basis in the Dormaa District, to help revamp the coffee industry in Ghana.
Mr. Albert Kwasi-Kumah Adzayi, Managing Director of the company, told the Ghana News Agency (GNA) at Dormaa-Ahenkro that in two months, the company had bought 110 tonnes of coffee from farmers in the area, out of 400 tonnes targeted for 2012.
He noted that the coffee industry in Ghana had declined for the past 20 years due largely to price fluctuations on the world market, and successive governments' indifference to coffee production, as compared to other cash crops.
Mr. Adzayi said if the pilot scheme succeeds, the company would establish a special scheme for community leaders to release land for the youth to cultivate coffee on a large scale.
He said proceeds from the venture would be shared among landlords and the farmers and added that the company would extend the pilot scheme to the Ashanti, Eastern, Western and Volta Regions.
"One unique advantage in coffee production is that it is resilient to harsh weather and even does well on land not suitable for production of some other cash crops, including cocoa", Mr. Adzayi said.
He appealed to the youth and land owners to support the scheme, and gave the assurance that the company would make available farming inputs to ensure that coffee farmers "do not suffer any inconvenience during cultivation, packaging and marketing of their produce."
GNA