Togbui Afede: Hohoe events are unfortunate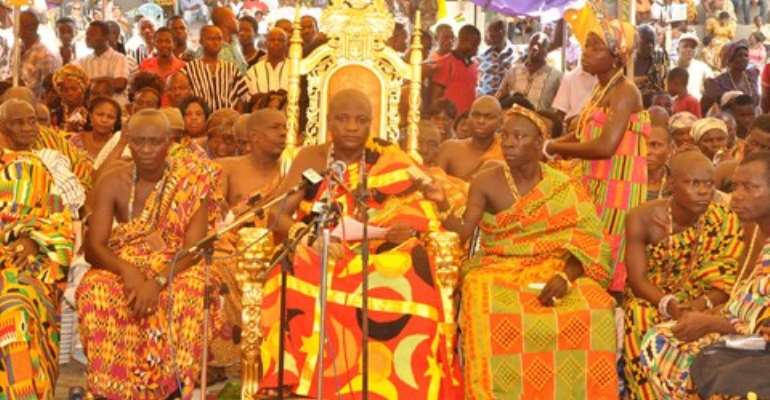 The Paramount Chief of the Asogli Traditional Council, Togbui Afede has described as unfortunate violent clashes in Hohoe which claimed two lives.
He told Joy News the clashes are sad events and with painful lessons to be learnt.
Moslem youth were angered by the exhumation of their imam who was buried on Sunday and went on rampage destroying properties belonging to Togbega Gabusu, chief of Gbi Traditional area who they accused of ordering the exhumation of the body.
Indigenes of Gbi also went on a reprisal attack burning and looting shops said to be owned by Moslems.
A dusk to dawn curfew has been imposed with an uneasy calm reigning in the town.
Togbui Afede blamed the clashes on what he said was inherent suspicion between the indigenes and the settlers.
He said there is the need for tolerance and mutual trust and respect, without which there will be no peace.
Togbui Afede said he will be proceeding to Hohoe on Thursday to speak to the various parties.
Prior to his arrival though, the National Chief Imam Sheik Nuhu Sharabutu is in the region meeting stake holders and calming tempers.
Togbega Gabusu had initially turned down the proposal to meet with the Chief Imam, but later did so in a close door meeting, Joy News learnt.
Spokesperson for the Chief Imam, Chief Issa told Joy News the meeting went well with the Gbi Traditional Council promising to constitute a committee to investigate the causes of the clashes.
But Tobgui Adzimah who is spokesperson to Togbega Gabusu is blaming the police for sleeping on the job and failing to arrest the perpetrators.
He told Joy News' Volta Region correspondent Agbeko Ben Coffie the police "should have been able to mobilize themselves; moved in to protect property and lives. If they had done that I don't think Togbega's house would not have been vandalized to the extent to which they did."
"…The police have failed us they need to at least arrest one of the culprits for us to have faith in them."
He cannot say immediately if the meeting with the National Chief Imam yielded any fruit.