Nation's public schools need investments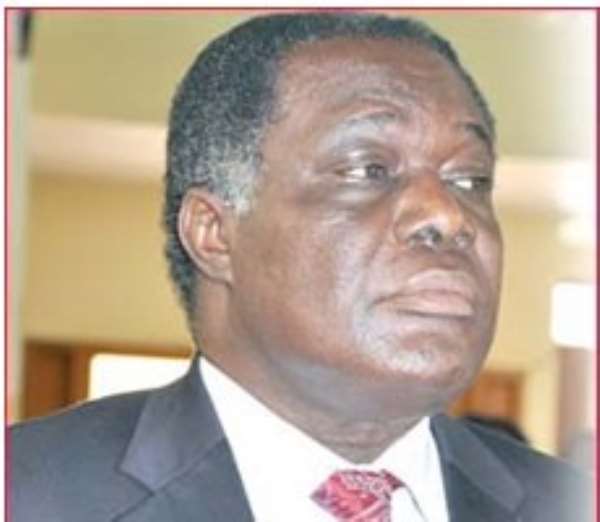 Mr. Ebo Barton-Oduro
The Member of Parliament for Cape Coast, Mr. Ebo Barton-Odro, says considerable investments are needed to ensure that the nation's public schools are healthy, safe and environmentally friendly to support high quality education.
He noted that many of the nation's schools still faced the combined challenges of deteriorating conditions, out of date design and overcrowding which were detrimental to effective academic work.
These combined deficiencies; he noted, impaired the quality of teaching and learning and contributed to health and safety problems for students and staff of those schools.
Mr Barton-Odro was speaking at the 21st speech and prize giving day of the Oguaa Senior High Technical School in Cape Coast.
It was on the theme "Infrastructural Development - A Vital Key to Academic Excellence."
Mr Barton-Odro said the problem of substandard infrastructure in a nation's educational system had been noted to affect the performance of IT students.
In general, students attending school in newer and better facilities scored five to 17 points higher on standard-based tests than those attending school in sub standard buildings.
He noted that it was necessary for efforts to be made to build and modernise educational facilities to provide the needed structures to promote effective teaching and learning.
He said it was part of efforts to improve significantly the state of infrastructure in the schools that the government had embarked on various interventions, including the building of infrastructure, the supply of desks to schools in the metropolis and the provision of scholarships and equipment for resource centres.
The Headmistress of the School, Mrs. Anastasia Okyere, said the school suffered for several years due to the lack of basic infrastructure.
However, she said over the last five years, there had been significant infrastructural development on the campus.
She said the school had applied for approval of a pure science programme, and expressed the hope that the directorate of secondary education would continue to support the school to offer the science programme.
Mrs. Okyere said the school leaped from 53.3 passes in the West African Senior School Certificate Examination (WASSCE) in 2008 to a 100 per cent in 2011 with the best candidate obtaining aggregate 11.
She appealed for an administration block, residential accommodation for staff, a modern assembly hall complex, a kitchen and dining hall, a home economics laboratory and an infirmary.
Some students and staff were rewarded for their meritorious service and achievements.