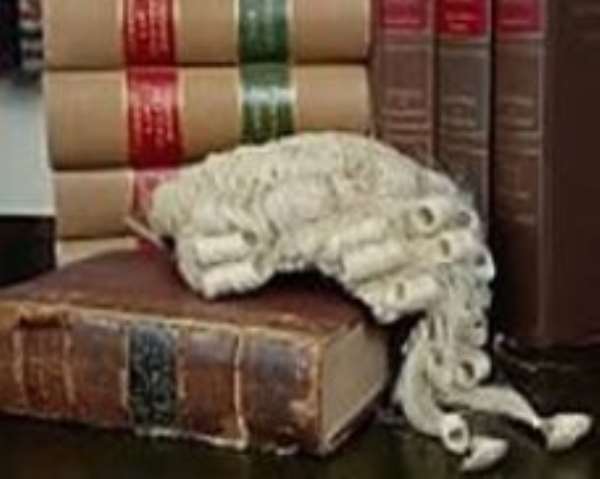 A Retired Supreme Court judge, Justice Yaonansu Kpegah, has filed an application praying the Supreme Court to disregard homosexualism as a human rights issue.
He is further praying the highest court of the land to declare that under the country's customary law, which is an integral part of the laws of Ghana, acts of homosexuality are an abomination and, "indeed, a taboo and are unacceptable as a natural and normal way of life in any decent society".
Joined to the suit are the Attorney-General and the Inspector-General of Police (IGP).
Justice Kpegah is seeking an order directed at the IGP to investigate a recently published gay marriage which allegedly took place in Sekondi /Takoradi.
He is also praying the court to ensure that all those found culpable in the Sekondi/Takoradi area, together with their accomplices, were processed and the docket referred to the Attorney-General for advice and subsequent prosecution.
According to the applicant, on a true and proper interpretation of the relevant provision of the 1992 Constitution, the practice of homosexualism could never be said to be part of human rights issues in Ghana.
The applicant is seeking a further declaration that the Republic of Ghana is not subject to the authority or dictates of any state in the absence of any agreement, protocol or convention.
The plaintiff contends that as a matter of jurisprudence, it would be out of place for anyone to argue for the expansion of human rights to cover homosexualism on the rather poor argument that times had changed and individual rights needed to be expanded.
He averred that the argument that the state should expand the parameters of fundamental human rights to include homosexual rights was most unfortunate and a very obnoxious submission to make.
According to him, such an argument implied that a state could legislate to change an animal into a human being and endow it with divine rights.
The plaintiff argues that in Anglo-Saxon jurisprudence, which is applicable throughout the British Commonwealth and the United States of America, one could hardly argue that homosexualism was the fundamental right of a human being.
A date is yet to be fixed for the hearing of the writ, which was filed on March 26, 2012.