Poor road network affects business productivity in Kumasi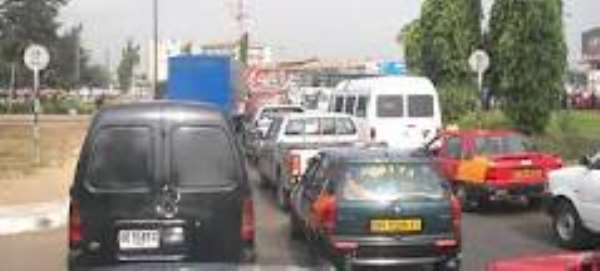 Studies have established a link between transportation infrastructure investment and economic development.
Though figures are not readily available, the poor roads linking parts of the Kumasi metropolis is believed to be affecting productivity.
Commuting within the city for daily business activities has become very difficult because of challenges to route access.
For instance, a 15minute drive from KNUST Junction to Adum could take over an hour, especially when a faulty vehicle is abandoned in the middle of the highway.
This is mostly because motorists don't have options for alternative routes.
Luv Biz Report has been speaking to Mark Obeng Konadu, the KMA's Head of Urban Transport on the situation.
"The actual challenge is financing", he observed. "There is a bit of a shortfall between financing the expenditure requirements and what the road fund can raise", he added.
The Road Fund is to be used for road maintenance activities.
Mr. Obeng said the revenue accruing from the Fund does not meet the financial requirements for the road maintenance.
"But with what has been collected, a lot is being done to put the roads into a certain shape", he stated.
Mr. Konadu also cited same financial constraint as being responsible for delays in fixing the deteriorated portion of the road around the Airport Roundabout.
Commuters and motorists may perhaps continue to hope for an increase in the Road Fund to generate enough revenue for road maintenance and expansion.
Story by Kofi Adu Domfeh/Luv Fm/Ghana