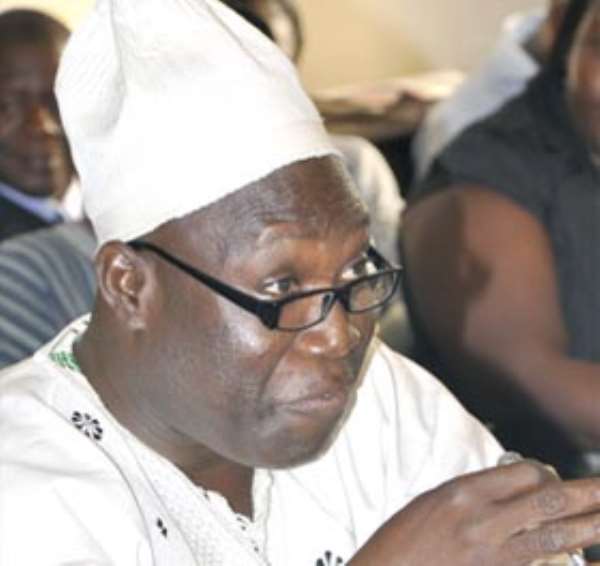 Accra, Jan. 23, GNA - Alhaji Inusah Fuseini, Member of Parliament for Tamale Central, has congratulated Dr David Fuseini Abdulai, a citizen of the Northern Region, for winning the Fifth Marthin Luther King Jnr Award conferred on him by the US Embassy in Ghana.
Alhaji Inusah, also a Deputy Minister of Energy, said "The people of the North, particularly people within Tamale Metropolis are much excited and proud that a son of the Northern Region, Dagbon, Tamale and Choggu has brought such an honourn to us".
He said Dr Abdulai was born to a family not particularly rich by all standards but had risen to this height and attracted the admiration of the US Embassy.
Dr Abdulai has been conferred with an honour that carried the name of one of the legendary leaders of black civilization, "a famous civil rights activist Martin Luther King Jnr".
Speaking to the Ghana News Agency in Accra on Monday, Alhaji Inusah said Dr Abdulai Founded the Shekhinah Clinic in Gurugu in Tamale in 1989, and through donations provided free medical care and other services to the people and in 1999, established a second clinic in Wamale in the Tamale South Constituency.
He noted that the award conferred on him was for people who distinguished themselves in their careers and hoped that it would serves as the lightening rod that would propel many people from the North and Ghanaians at large to achieve greatness in their choosen careers.
"I hope and pray that this profound accomplishment brought about by this award will motivate and propel Dr Abdulai to continue to do more for the people of the North and Ghana at large."
He expressed gratitude and appreciation to the US Embassy for recognising Dr Abdulai's unwavering commitment to the poorest and most vulnerable people of the North.
Alhaji Inusah called on all well-meaning Ghanaians including those from the Northern Region, civil society groups and non-governmental organisations to support Dr Abdulai Shekkina's Clinic to take care of the poor and vulnerable.
GNA