Contractors Awards Slated for December 8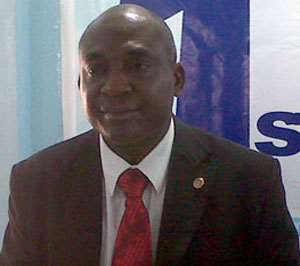 Rockson Dogbegah
The first National Building and Civil Contractors Excellence Awards and dinner dance will be held at the State Banquet Hall in Accra on Thursday, December 8, 2011.
The award, which is aimed at promoting excellence in the building industry, will give the players the opportunity to interact with stakeholders as well as network with potential clients and other big businesses.
Since the launch of the excellence awards in September, this year, the Association of Building and Civil Engineering Contractors of Ghana (ABCECG) has been working assiduously to ensure its success.
Rockson Dogbegah, Chairman of the Technical Committee of the Association, said the awards will become a major event on the national calendar.
'We are determined to introduce excellence in our industry and we would go every length to actualize this dream.'
He commended the Minister of Water Resources, Works and Housing, Alban Bagbin and the entire staff of the Ministry for supporting them. 'We are doing this together with our Ministry because they want to see quality work.'
A panel of judges has begun vetting the applications submitted to ensure that the best wins the day.
A thorough selection process that has been put in place requires applicants to submit both photographs and video footage of jobs executed, accompanied by other documents, referees, as well as certificates. The works would be checked for quality, safety practices, health and environmental management as well as site management and workmanship.
The criteria were developed by a committee of experts including seasoned engineers, architects, surveyors, real estate managers and procurement experts.
Mr. Dogbegah is optimistic the awards will become a reference point for people looking for building and civil engineering contractors.
'After this event, the various real estate companies, public and other private institutions and companies would be running after the winners because there is a strong testimony that they are good,' he added.
He encouraged building and civil engineering contractors to turn up in their numbers to 'seize the opportunity to wine, dine and seal business deals during the awards night.'
By Charles Nixon Yeboah