COCOBOD promotes sustainable cocoa production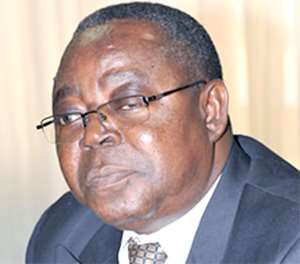 Accra, Nov. 30, GNA - The Ghana Cocoa Board (COCOBOD) in collaboration with Cadbury Cocoa Partnership (CCP) and the UNDP has embarked on an environmental sustainability policy for cocoa production under a 1.5 million dollar project.
The four-year project is expected to seek interventions that would fight the exploitation of natural environment as a result of over reliance on nature as well as ensure environmental sustainability and secure the future of the cocoa industry.
Mr Tony Fofie, Chief Executive of COCOBOD said in order to promote sustainable cocoa farming practices, the project would seek to reform Ghana's land administration with emphasis on land and tree tenure systems, protection of the environment, policy implementation and regulations to enforce supporting laws.
Addressing participants at a workshop on Environmental Sustainability and Policy for Cocoa Production in Accra on Wednesday, Mr Fofie said the cocoa industry which began some 100 years ago in Ghana depends largely on natural nutrients of forest soils.
It was attended by stakeholders in the cocoa industry.
"Today, a clear picture has emerged that after a long period of over reliance on nature for nutrients to produce cocoa, the age-old production practices have over exploited the natural environment of its resources."
He therefore, urged participants to make recommendations that would help fine-tune the programme of activities to be implemented under the project in order to find long lasting solutions to the challenges and ensure a thriving ecosystem.
Mr Teye Quartey, Research Director at COCOBOD said the issue of land degradation is a reality whilst most cultivated farm lands were destroyed or abandoned.
There was also the issue of over dependence on the weather, smuggling of cocoa and cocoa inputs, and use of unapproved pesticides, ageing farms and farmers as well as inappropriate land tenure system, serving as challenges to the cocoa industry.
He said COCOBOD had developed programmes to help solve the situation which included the replenishing of old abandoned farms, adding that 20 million cocoa seedlings would be distributed free of charge to cocoa farmers.
Ms Anna Swaites, Head of Development, CCP said the company decided to sponsor the project as part of its 30 million Euros investment in Ghana to help sustain the cocoa industry.
Mr David Kpelle, National Co-ordinator, Forestry Commission (FC), in charge of Non-Legally Binding Instrument on all Types of Forest, (the Forest Instrument) said damage to the natural environment particularly, encroaching of forest reserves is serious hence the need for COCOBOD and the FC to collaborate to ensure a lasting solution to the problem.
He said adequate tree cover in cocoa plantations must also be ensured with desirable trees; clarity in the land tenure system while the laws on managing forest should be enforced.
Dr Nathan Leibel, Technical Advisor Biodiversity/Product Supply Chain, UNDP, advocated the transformation of the cocoa landscape and improve security through the harmonisation of land policies.
GNA