'Witches' say "no" to ministry's offer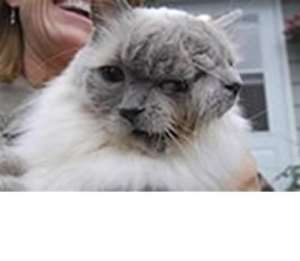 Some inmates of witch camps in the Northern Region have kicked against the calls for the camps to be disbanded.
Techina Mutaru, Magazia of the Gambaga Witch Camp, who stated the position of the inmates, said they felt safer and more secure in the camps than living in their original communities.
According to her, some of them would lose their lives if they were reintegrated into their communities without a proper education and orientation for the community members.
Techina, vice president of the Alleged Witches Coalition, was speaking at the opening of a two-day conference organised by Action Aid-Ghana in collaboration with a local NGO, Songtaaba, to discuss issues affecting the alleged witches.
The conference which was under the theme: 'Disband the Alleged Witches Camps; total Approach for Reintegration,' was attended by inmates from the six camps in the region, representatives of the Domestic Violence and Victim Support Unit of the Police, Commission on Human Rights and Administrative Justice among other stakeholders.
The Ministry of Women and Children's Affairs in concert with some NGOs have been calling for the closure of witches camps in the country, but Madam Techina advised that the matter be treated with care and diplomacy.
She said though they would have wished to go back to their communities, but the environment was not safe for them to be reintegrated now.
Madam Techina maintained that generally their community members were not prepared to welcome them; hence, the need for indepth consultation and education before any attempt to move them.
She, however, commended Action-Aid and its partners for the care and assistance without which "some of us would have died long ago."
Memunatu Abukari another inmate expressed fear that they would be targeted for attacks in their communities in the event of any calamity after reintegration.
She said some of the community members were just not willing to see them in the communities as they always blamed them for their misfortunate.
Mr. Dan Kobila who read a speech on behalf of the Country Director of Action Aid Ghana stated that issues affecting the alleged witches had been of concern to the organisation since 2005 and would do everything possible to help ameliorate their suffering.
He expressed concern about the conditions under which inmates lived in the camps describing them as "bad and unacceptable".
Mr. Kobila said it was time society stood up against maltreatment of the inmates and called on all to help halt it.
The Northern Regional Minister, Mr. Moses Bukari Mabengba, in a speech read on his behalf expressed government's commitment to partner any organisation to free the inmates from the suffering and in-human treatment they were undergoing.
He commended the organisers for the forum and asked all the stakeholders to come out with suggestions for the possible reintegration of the alleged witches into their communities.