Asantehene calls for increased Ghana/Nigeria business collaboration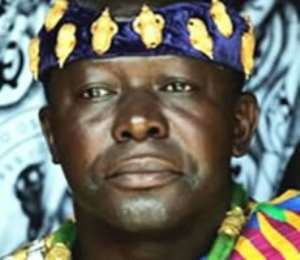 Otumfuo Osei Tutu II
The Asantehene, Otumfuo Osei Tutu II, says the emergence of Nigerian banks in Ghana should stimulate business collaboration between the two countries.
He is optimistic this and other avenues should be exploited to promote regional economic development in Africa.
In a speech read on his behalf at the official opening of Energy Bank in Kumasi, Otumfuo charged banks to focus more on giving credit to small enterprises which face serious funding challenges.
He also observed despite recent gains in the Ghanaian economy, majority of the citizenry still prefer to keep money at home instead of the bank.
He says this calls for innovation by banks to attract the large unbanked public.
Energy Bank Ghana Limited, which started operations in the country in February this year, is owned largely by the NICON and Global Fleet of Nigeria.
It has a shareholders' fund in excess of 60 million Ghana cedis.
Prior to the opening of the Kumasi office, the second in Ghana, the bank donated 50 thousand Ghana cedis to the Otumfuo Education Fund.
Managing Director of Energy Bank Ghana, Sam Ayininuola, says the bank would leverage technology and competence to scale stiff competition in the industry.
He says the use of the state-of -the-art electronic banking platforms and skills would help meet the needs and aspirations of the Ghanaian customer.