Case still under investigation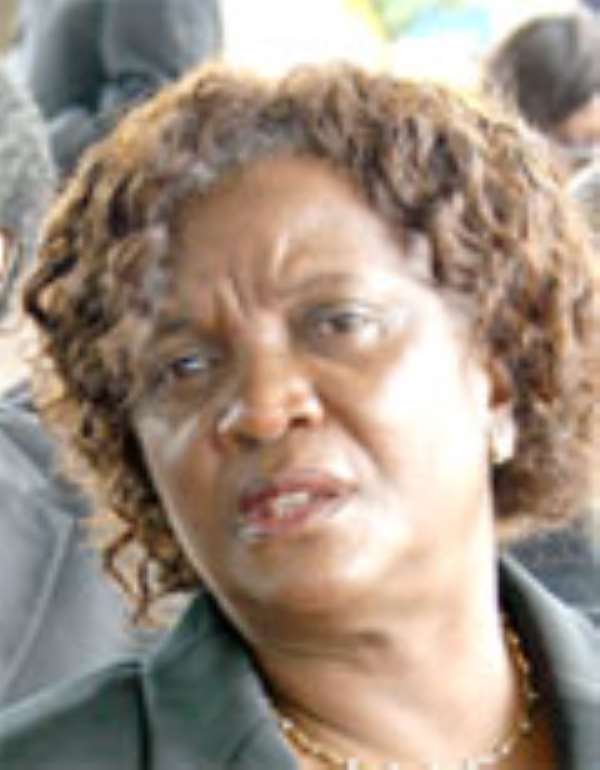 Her Ladyship, Mrs. Justice Georgina T. Wood - Chief Justice of Ghana
State Attorneys prosecuting four persons over the importation of 125 slabs of cocaine, with a street value of GH¢10million through the Tema Port late last year, said investigations are still on-going.
Mrs. Evelyn Keelson, State Attorney, told the Fast Track Court (FTC) yesterday that her outfit requires more time to effectively investigate the issue. She, therefore, requested the court, presided over by Justice Mustapha Habib Logoh to adjourn sitting to enable investigations to continue.
The court then adjourned hearing to February 10, 2011, at the instance of the prosecution. The accused persons are Benjamin Armstrong, Chief Executive Officer (CEO) of Phormlaplus African Company Limited, Anthony Wilson, Operations Manager of Phormlaplus African Company Limited, Kyerewah Twum Barimah and Edward Kojo Arhin, both clearing agents, have all pleaded not guilty to the charges of conspiracy and importation of narcotic drugs without license, when they were arraigned before the court.
They are all currently on bail. The Fuel Additives, within which the illicit drug was concealed, had also been released to its owners by the orders of the court.
In a brief fact of the case, the State Attorney told the court that in July 2010, Phormlaplus African Company Limited placed an order to America for the supply of fuel additives, which was shipped through various ports to Ghana.
According to her, Benjamin Armstrong instructed Kyerewah Twum Barimah to clear the goods from the Tema port, adding that in clearing the goods, the container was found to contain 125 slabs of whitish substances, suspected to be cocaine.