Vodafone Ghana unveils 'Power To You' brand commercial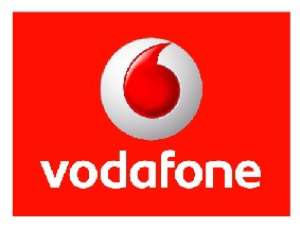 Vodafone Ghana has unveiled its new brand commercial 'The Chase' as part of its brand promise 'Power to you' that empowers Vodafone customers to take full advantage of life's opportunities.
'The Chase' shows a girl who gets upset with her boyfriend who stops at nothing to win her back. All along the way, Vodafone supports his efforts to win her back through a range of communication solutions, eventually enabling him to achieve his goal.

Vodafone Ghana through 'The Chase', demonstrates its leading position as a total telecommunication provider with a wide range of voice, mobile and data products and services that empower customers to achieve their goals.
'The Chase' commercial which premiered at Danquah Circle, Obetsebi Lamptey Circle and the Caprice Intersection, Kokomlemle is on major television and radio stations, print media and outdoor lamp posts.
Vodafone Ghana's brand promise 'Power to you' heralded the introduction of ground-breaking initiatives into the Ghanaian market including the 8Gp promotion that enables customers to talk more for less across networks and the first daily and weekly bundle packages on BlackBerry.
Recently, Vodafone Ghana launched 'ICONS: - Divas Edition' reality show that empowers females aged 18-30 with musical talents to make their dream a reality.